If you want a ladies' lunch that you'll enjoy in a lovely setting, then The Botanist is a textbook ideal choice.
It's certainly not just cor ladies, but if you're planning a ladies gathering and you need nice cocktails and a fair bit of space, I think it's the best place in town.
I've been several times, so this one is a brief retrospective write up, as these photos were taken some time ago and on separate occasions.
I've not done the interior of The Botanist much justice, so I really do suggest you go see it for yourself.
Visit 1: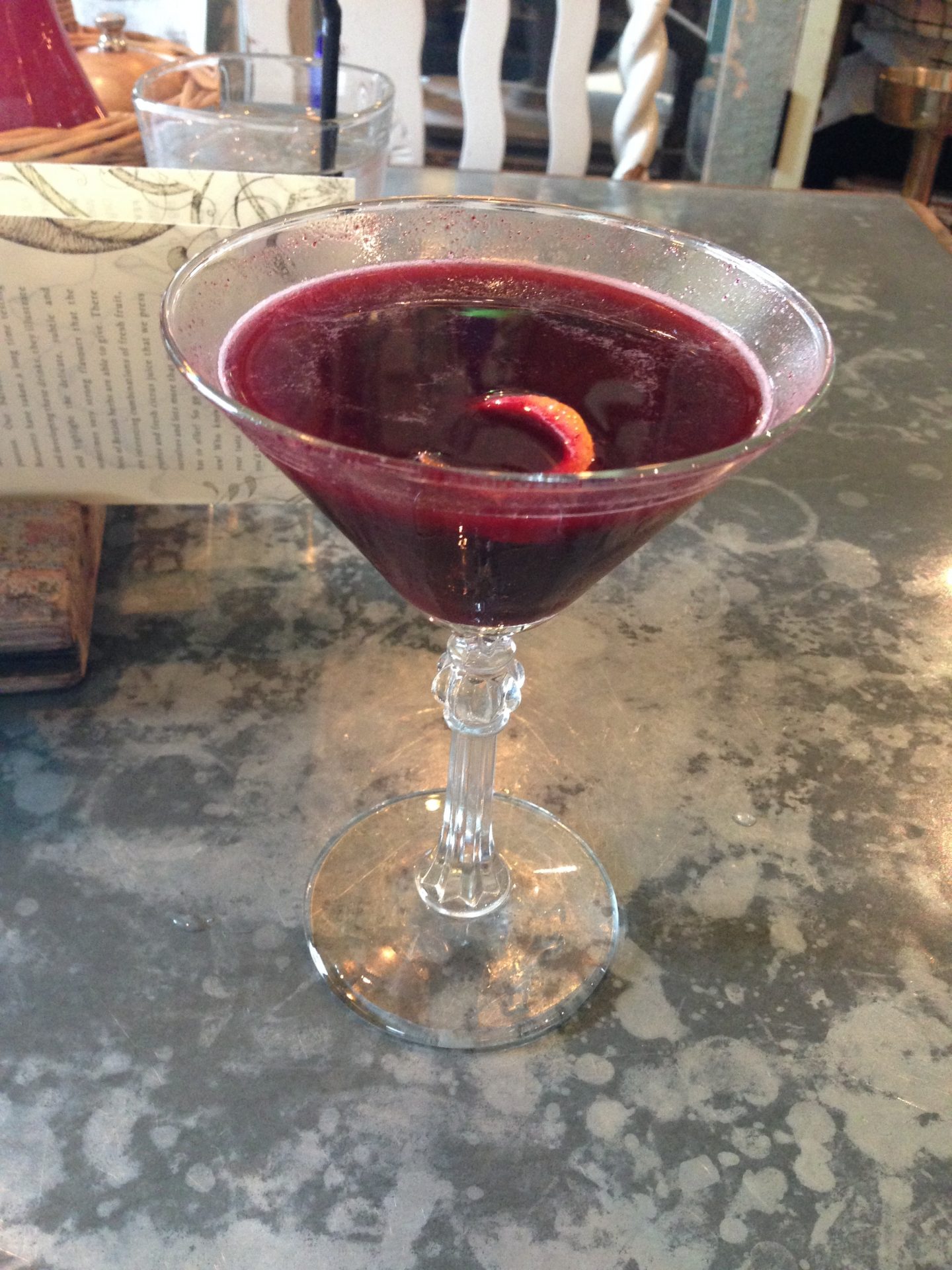 A dark cherry cocktail. Give me anything with alcohol, dark fruits and sugar and i'll love it!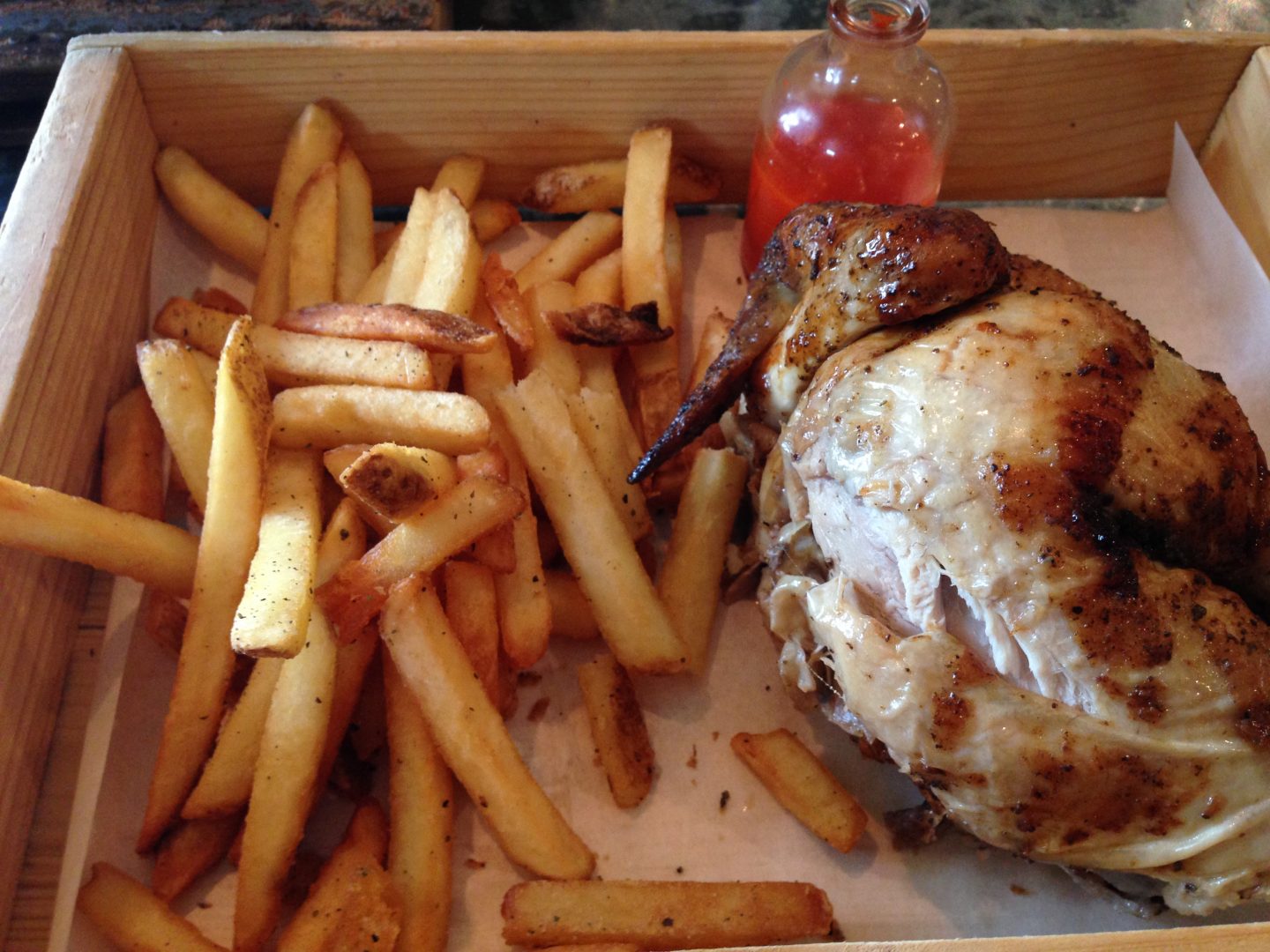 Half Peri Peri chicken and chips. Not my most adventurous meal, but sometimes life just calls for chicken and chips. This had a lovely bbq char and fell off the bone.
Visit 2:
One of my best friends Nicola took me to The Botanist just before I got married. She was one of my bridesmaids and was pregnant, meaning she couldn't come away to my Krakow hen with me. She wanted to have some time with just me, so we went all out and ate two sharing boards between us!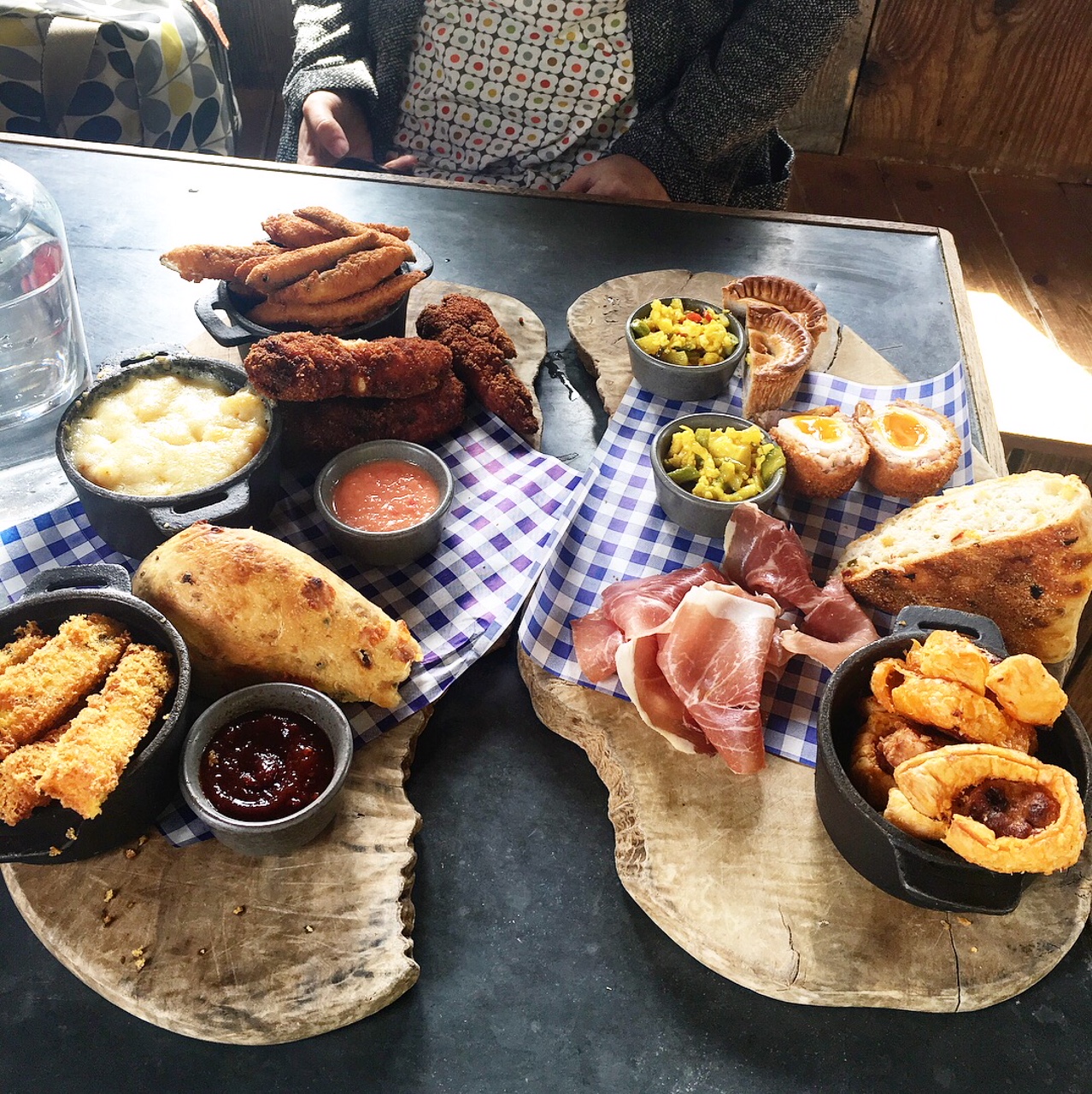 Here's Nicola enjoying a non-alcoholic cocktail. Plastic straw, which I naturally disapproved of.
We sat right up at the roof terrace and enjoyed a lovely view of the city centre.