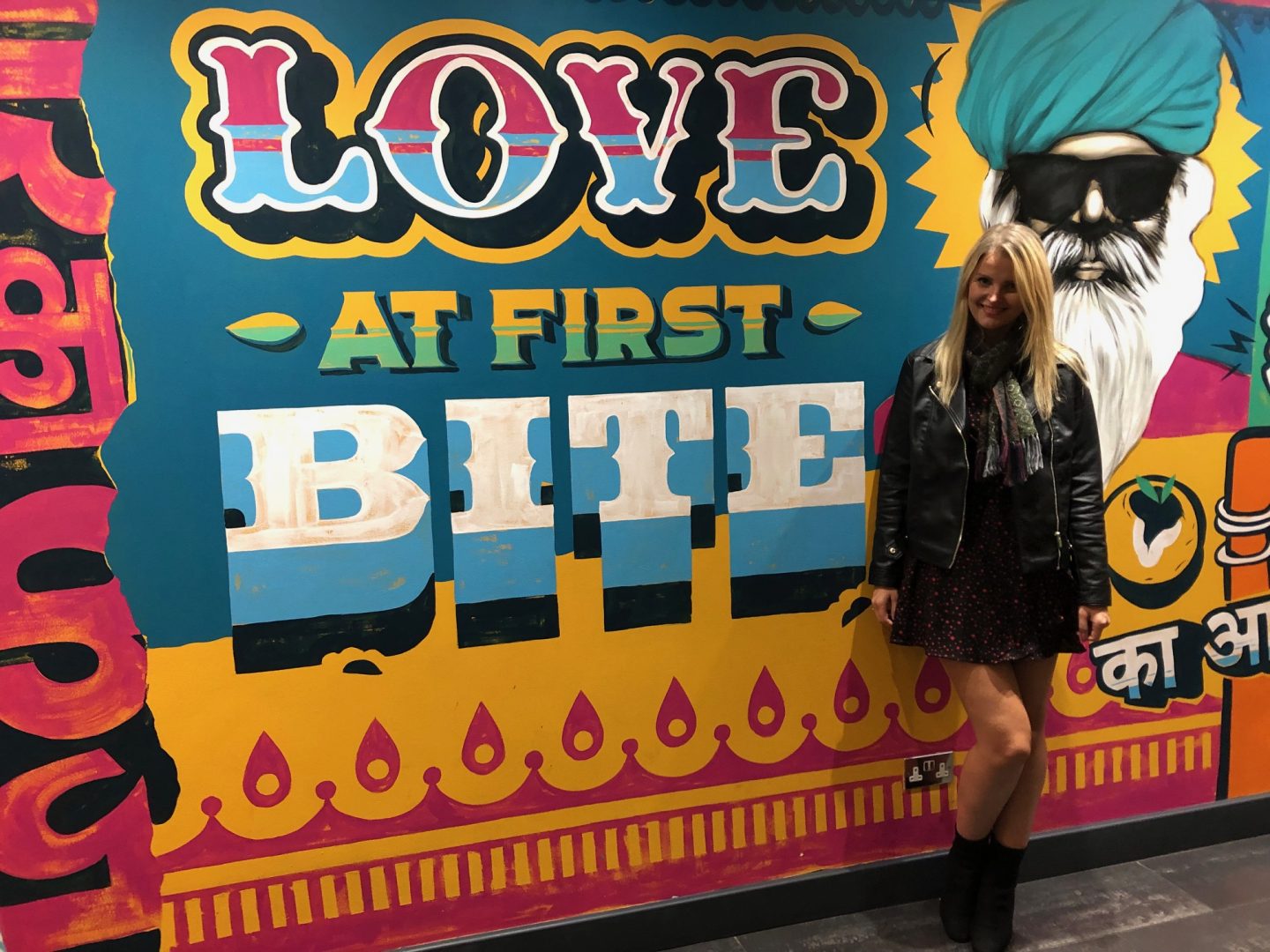 My Delhi has been on my radar since it opened this summer, but I was still away travelling when it launched. I saw a few posts from fellow bloggers and the food envy was very real. So you can imagine my absolute delight when the team at My Delhi invited me to try some of the dishes that the Newcastle restaurant has to offer.
As I was invited to My Delhi, the food and cocktail was complimentary – however my following restaurant review is in my own honest words.
I chose to take my good friend Kirsty on this occasion as we hadn't had had a meal or drinks together since I got back from my travels – and we can usually both talk and eat for England!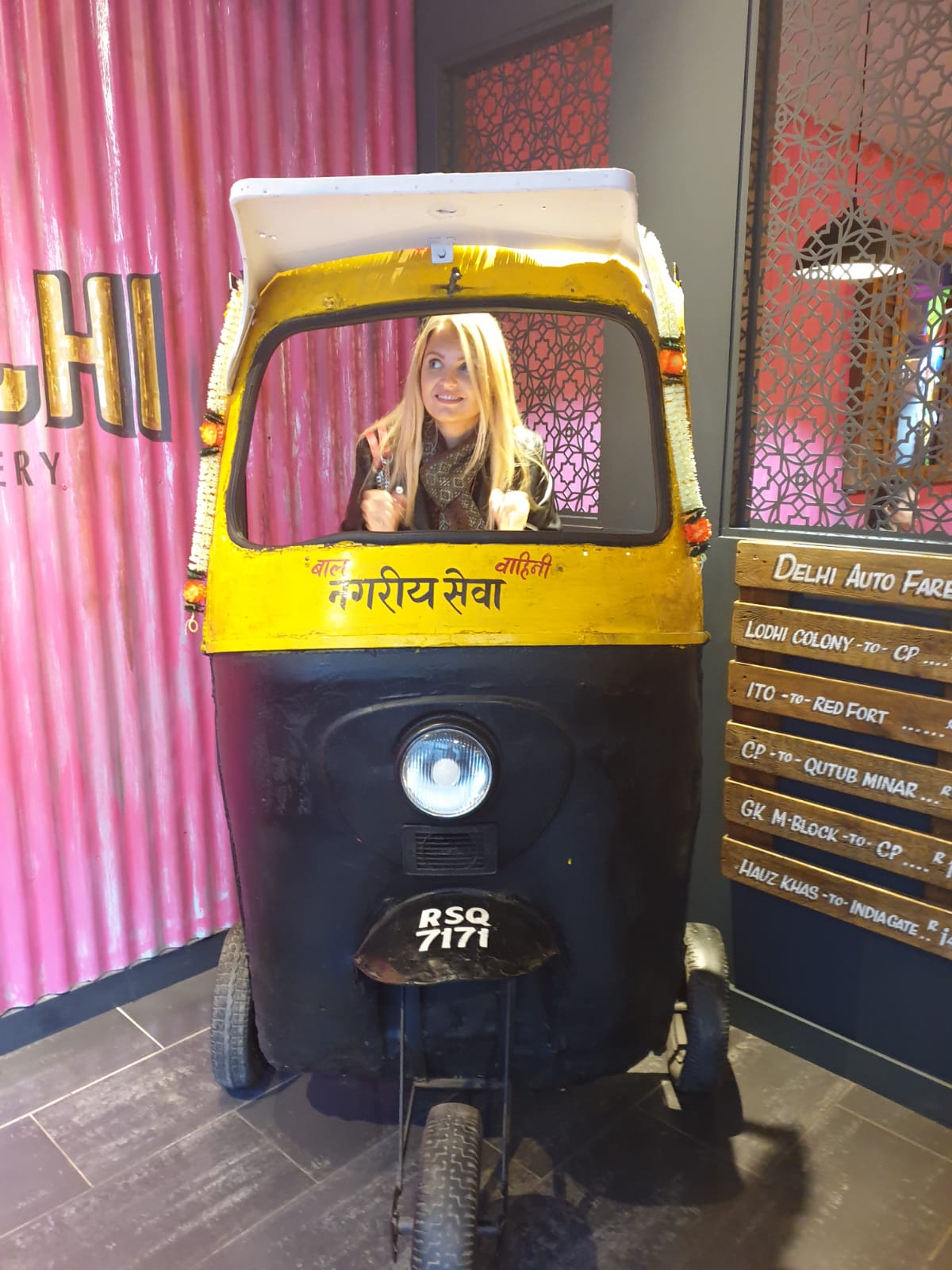 The Arrival
My Delhi is the latest addition to Newcastle's Clayton Street which has seen acclaimed eateries like the amazing Thai House pop up over the last few years – and the addition of these restaurants helps to bridge the gap between China Town and the more popular parts of the city centre.
We arrived into a funky and extremely colourful replica of a suburban Indian street, complete with a little tuk tuk vehicle at the entrance, and some very instragrammable wall art!
The staff were warm and welcoming and showed us swiftly to our seats and as we looked around and people watched for a couple of minutes while our cocktail was being made, both Kirsty and I noticed the diverse clientele, from families, to young professionals and a couple of older guys, which suggested that My Delhi already has a broad appeal.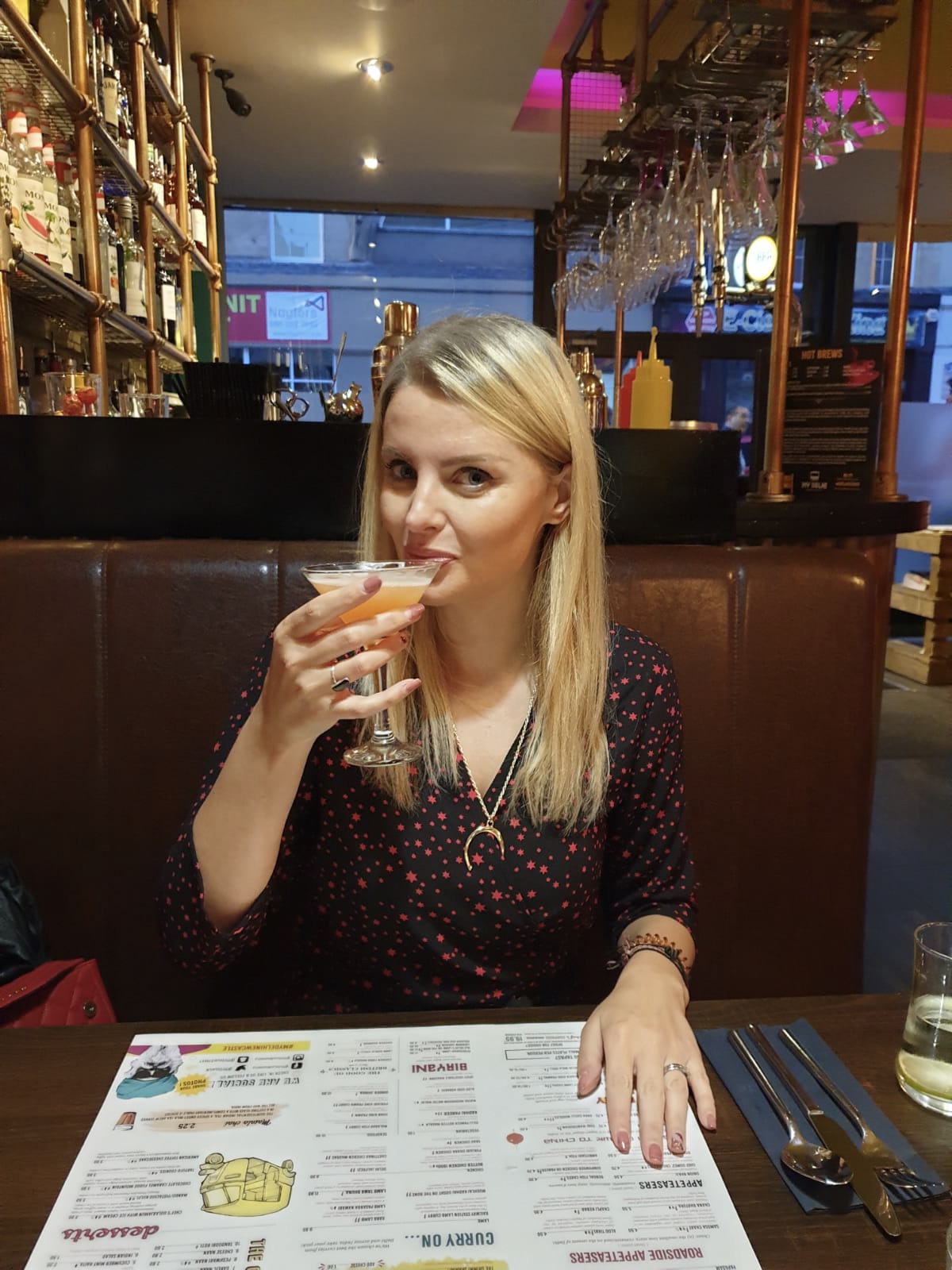 The Service
We spoke to a couple of members of staff who were really sweet – they were knowledgeable not only about the dishes, but about the ingredients and how and where some of them were sourced.
They were certainly a passionate bunch and I noticed they had the same rapport with other diners, so I knew the good service was the same for everyone across the board, not just bloggers who had come to review the restaurant.
The restaurant manager Shah Amin came over and we had a great chat about the concept behind the restaurant. He explained that he aims to bring authentic ingredients to the dishes, and do classic recipes well, as well as incorporating some of the more modern and trendy ingredients into old favourites.
The Food
Because we were My Delhi's guests for the night, the team had already arranged a selection of dishes for us, which we were more than happy with. And we were initially served new signature cocktail Delhi Porn Star, which hadn't been added to the menu yet. Yes, we got an off the menu drink…. Yes I've truly made it!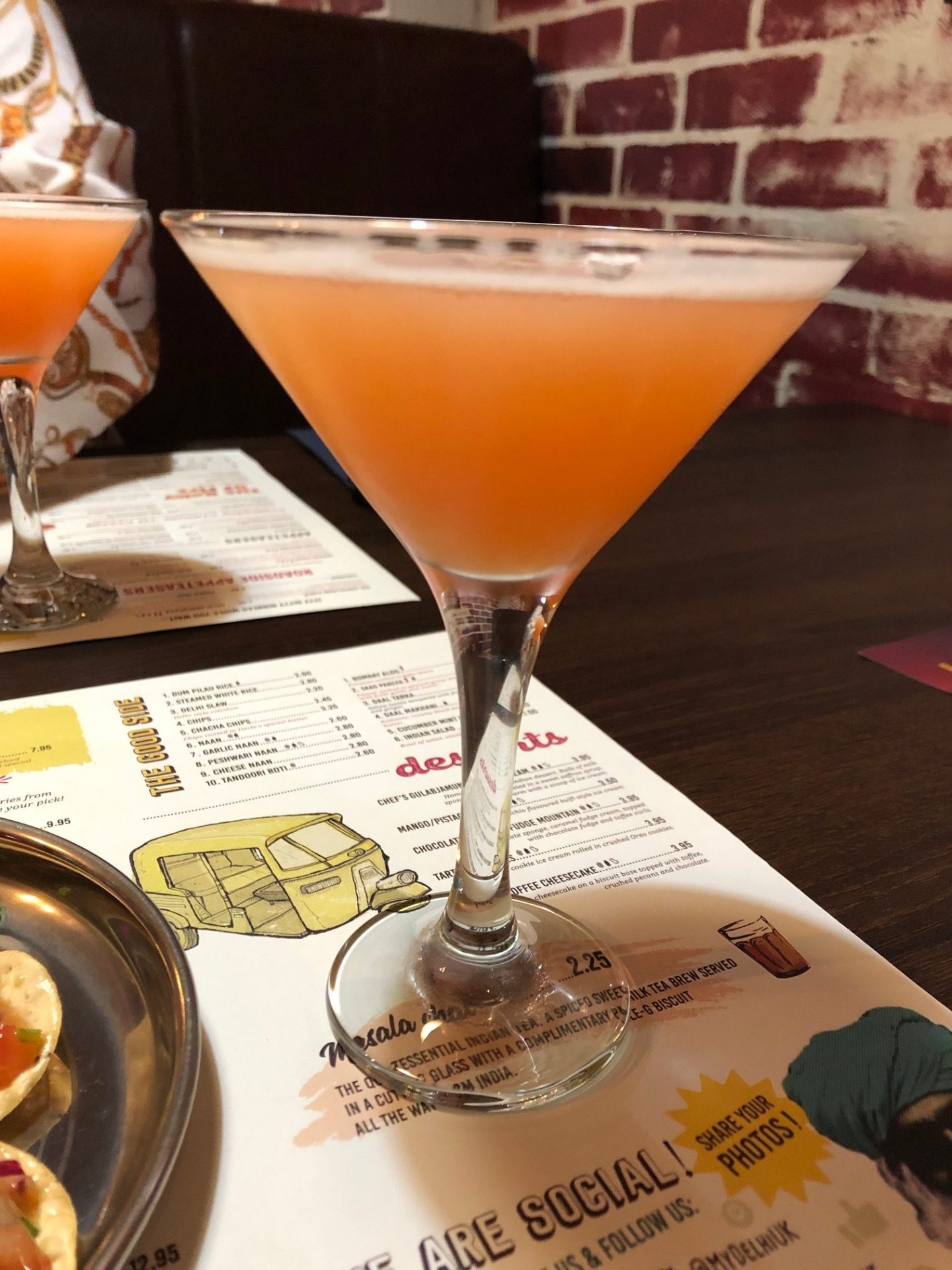 We still had a good look at the menu, which was divided into Nibbles, Small Plates and traditional favourites – with burgers, sides and some delicious looking desserts on offer. I also saw dishes I hadn't experienced in Newcastle such as Gobi Manchurian, Jackfruit Biriyani and Bengal Fish Cakes, which all looked very exciting!
We also spotted Cobra and a new Cobra IPA on draft, which Kirsty and I agreed would please our husbands immensely!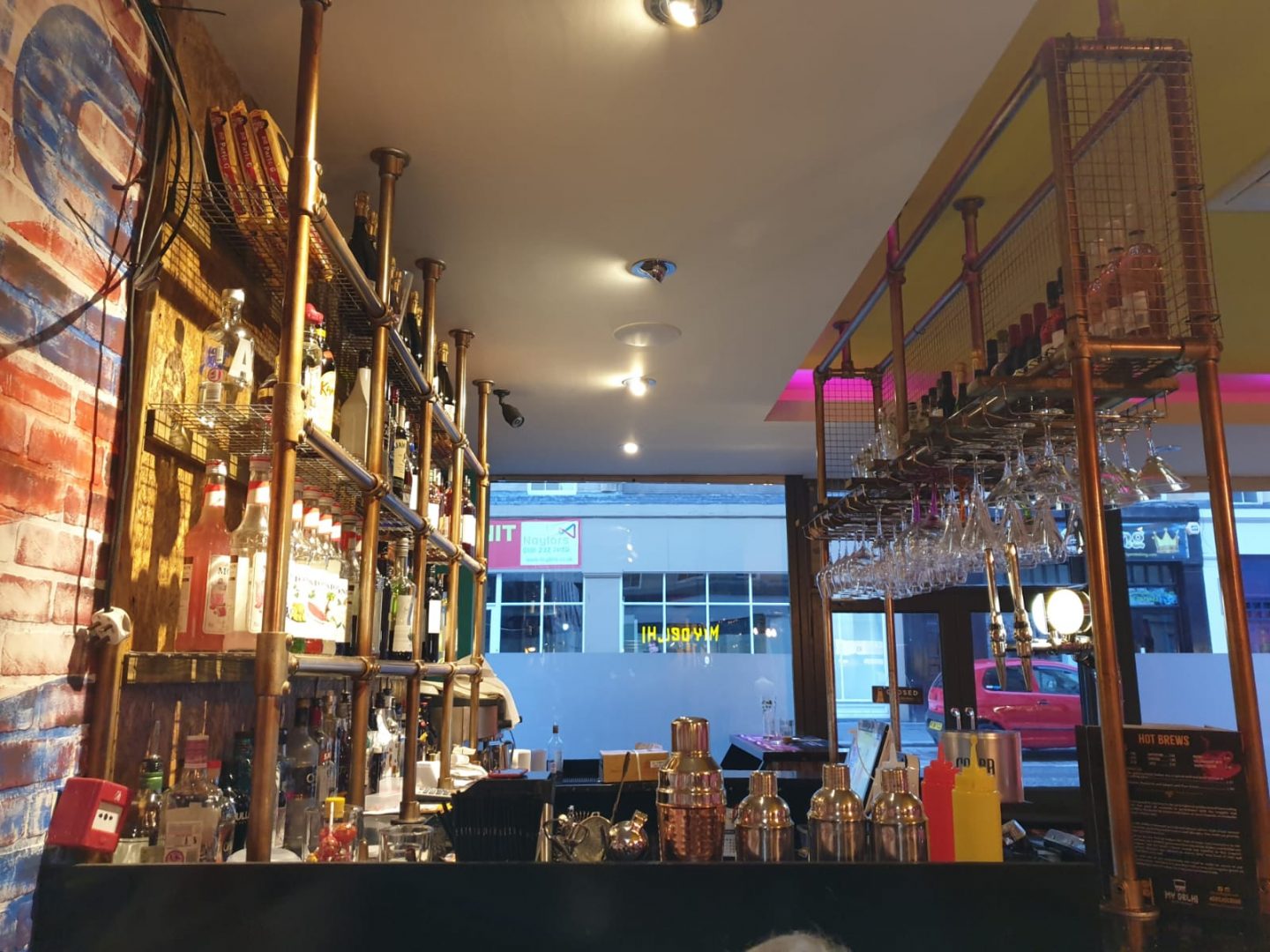 The cocktail was sweet, which is to be expected, but not quite to my taste, but it did benefit from the sharp prosecco shot when we poured it in.
An appetiser of mini poppadums topped with tomato and onion chutney known as Panapes (clever) arrived as we sipped our cocktail, which were tangy and crunchy and provided much excitement to our taste buds ahead of what was to come.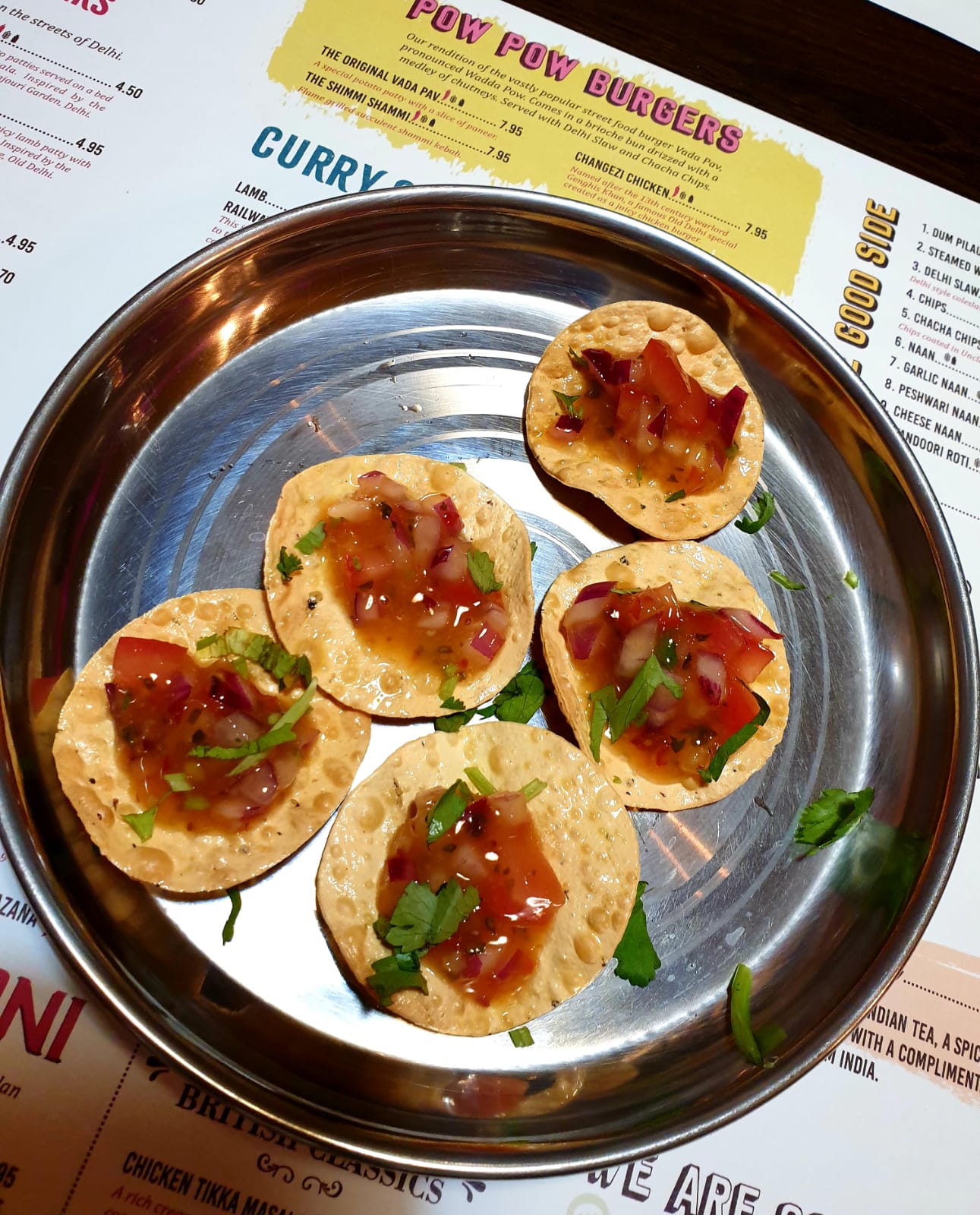 Around ten minutes later, various dishes began to arrive and the team talked us through each dish, which gave us a real bit of insight into the influence of some of the dishes. It was a very generous spread which made us slightly nervous initially, but we swiftly defied any notion of being defeated by the amount of dishes that lay before us.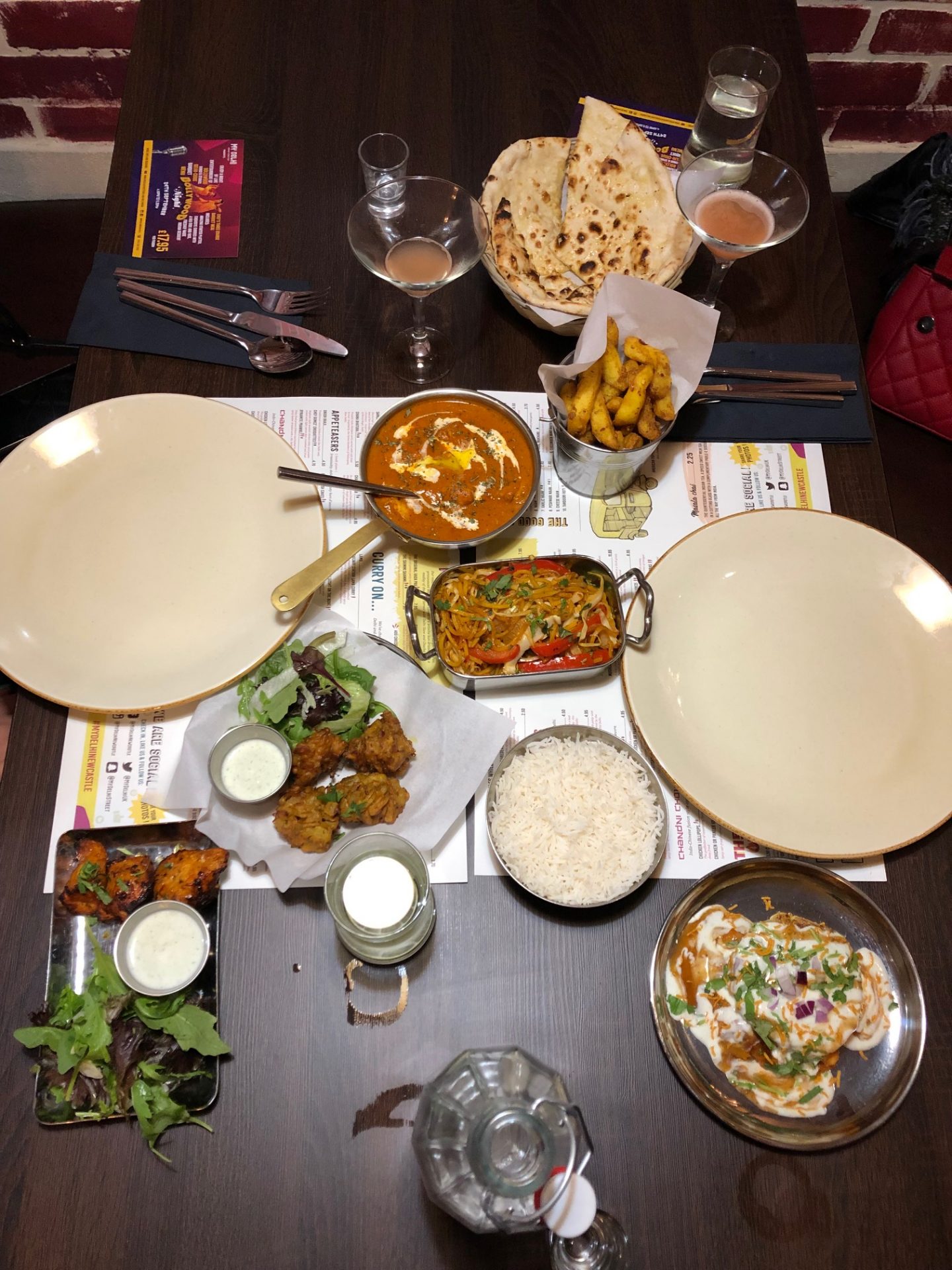 Here are the dishes we were served, along with costs, which I'm sure you'll agree are very good value for a central restaurant:
Panapes – the aforementioned mini poppadums £3.50
Aloo Tiki – a potato pattie served on a bed of chickpea masala.
Haka Chilli Noodles – stir fried noodles with vegetables.
Onion Bhajis – the ultimate fried appetiser
Delhi Chicken Tikka – tender pieces of chicken from the tandoor oven
Butter chicken 1950s – the original tikka masala
Chacha Chips – chips coated in a special batter
Garlic Naan – needs no introduction
Total £37.15
Drinks – an offer of x2 of the same cocktail will cost you £9.95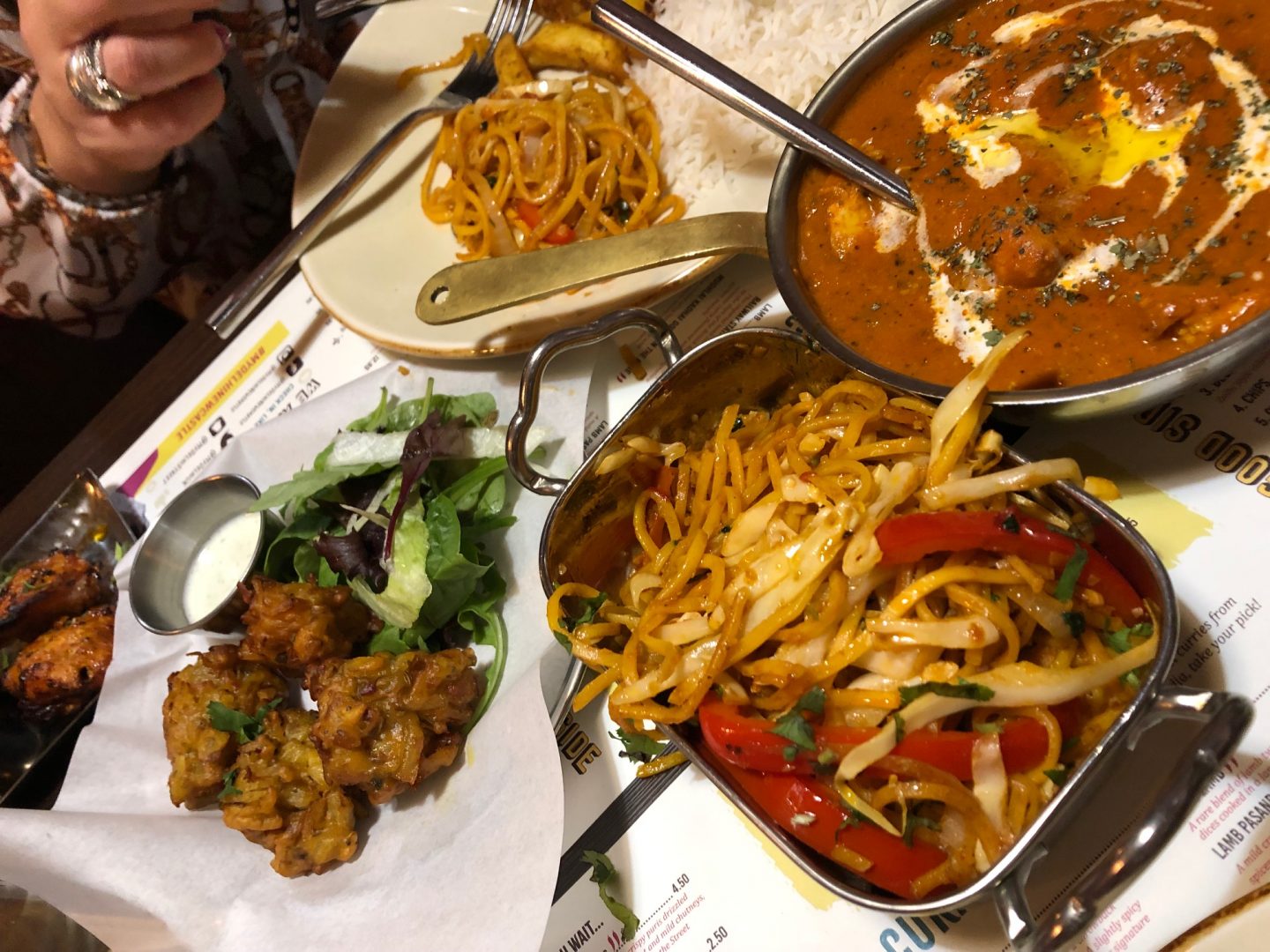 The Verdict
Well I'm not going to mince my words – it was 100% absolutely incredibly deliciously amazing. Eyes remained closed for many of the bites as Kirsty and I described every single mouthful to one another as we savoured an explosion of flavours.
The cooking was just as wonderful; the chicken tikka was soft and tender as promised and the onion bhajis were a crispy dark brown, yet soft and moist in the middle and the butter chicken was like nothing I've ever had before. Whilst I could have done with more spice in my masala, I know that what I was eating was authentic.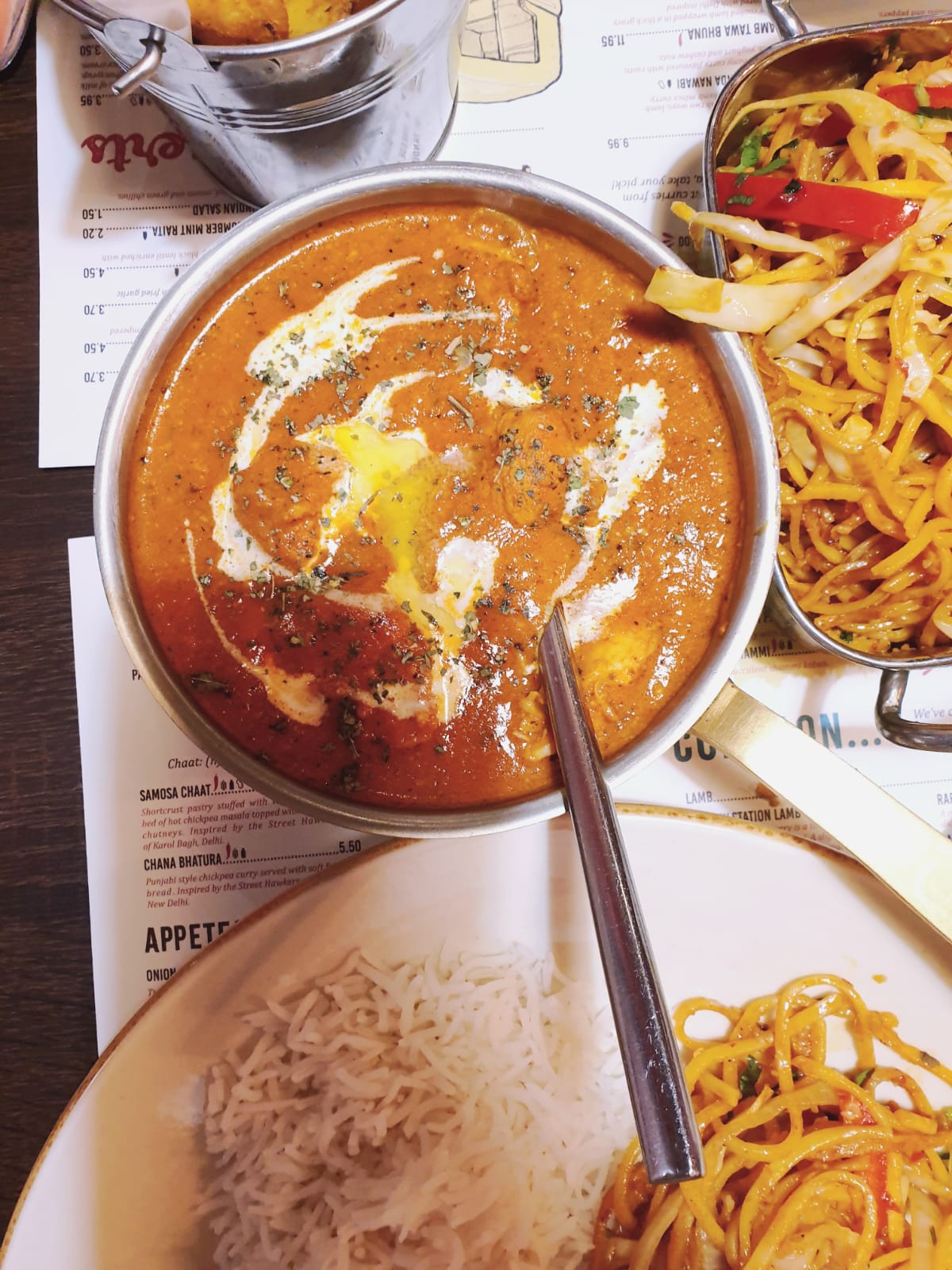 The chickpeas under the soft, smooth potato patty swam in a tangy sauce, the Chacha chips were pimped with an earthy coating, and the garlic naan was thin, yet somehow both soft and crispy with buttery sheen.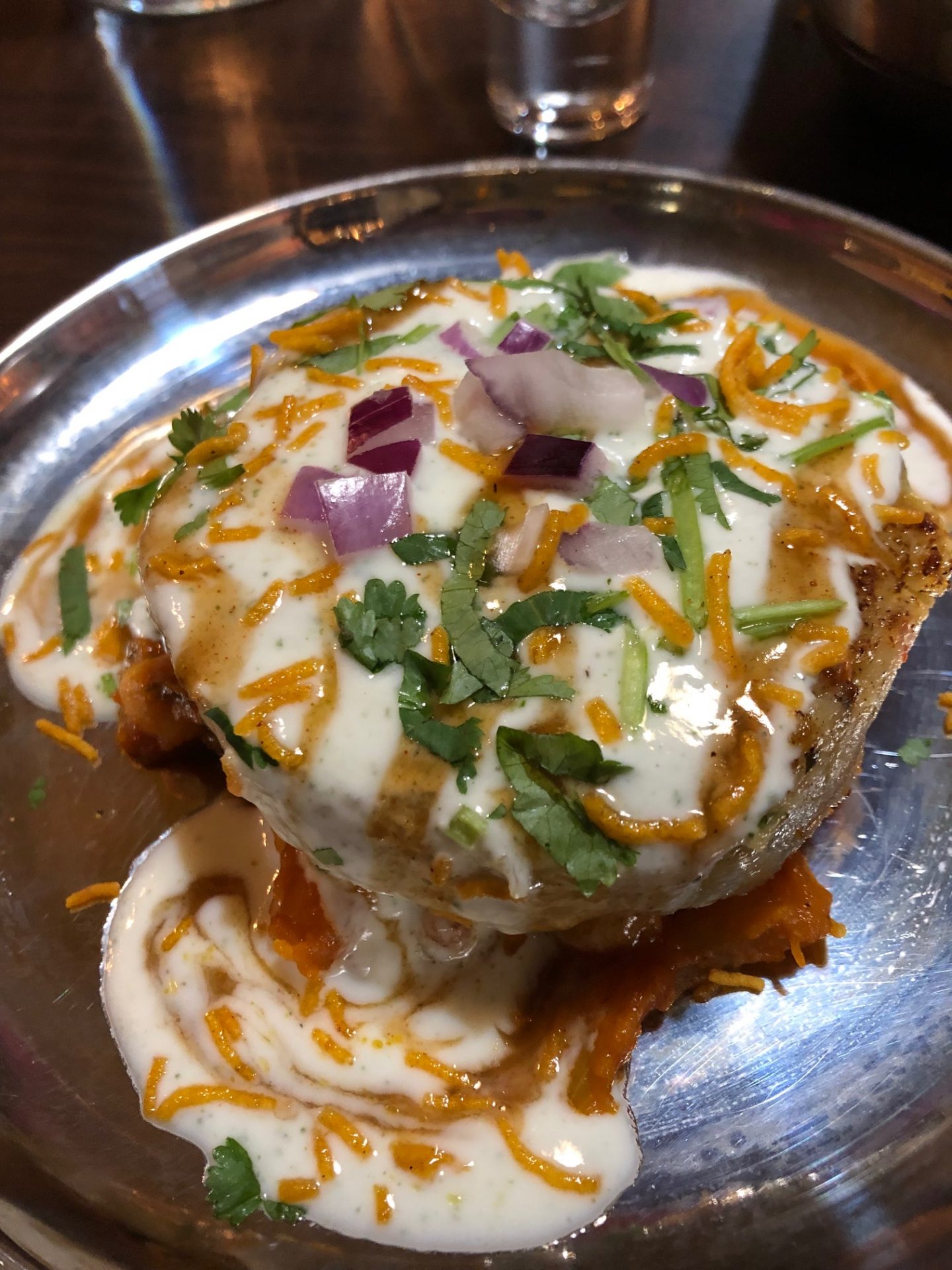 The Summary
My Delhi is the best experience I've had of Indian food I've ever had. I haven't been to India, Pakistan, Bangladesh or any of the neighbouring countries, but I have eaten and made many curries in my 36 years on planet earth and I'm confident that any expert would rejoice in the wonderful flavours.
I simply could not fault one bit of the food because the flavours were amazing and everything was cooked to perfection.
My Delhi gave Kirsty and I an all-round first class experience for what would have been a very reasonable final bill of £37.15 for food, then a £9.95 cost for. With a great vibe, great customers, excellent service, a lovely and a friendly team who will answer any queries and knowledgeably and passionately explain dishes – but above all, seriously good food – these guys have truly nailed it.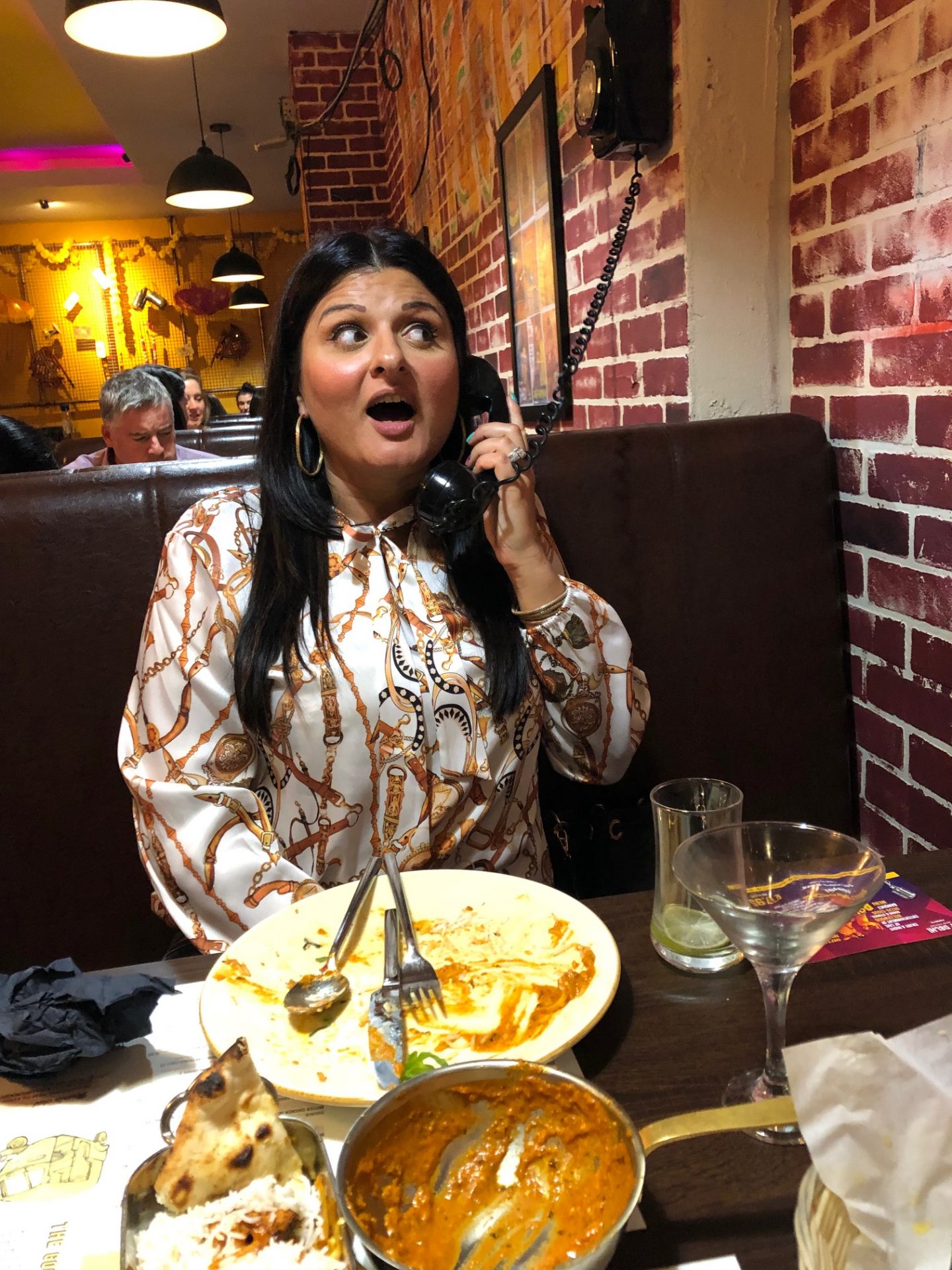 NB: I can only recommend you try My Delhi for yourself – and then let me subsequently tell you that I told you so!