Vancouver was the first stop, and the only Canadian venue on our four month sabbatical adventure – so we soaked up as much of the city as we could in a mere four days.
We all know that Canada is a cut above when it comes to how countries can operate – and it's easy to see why people want to live and visit.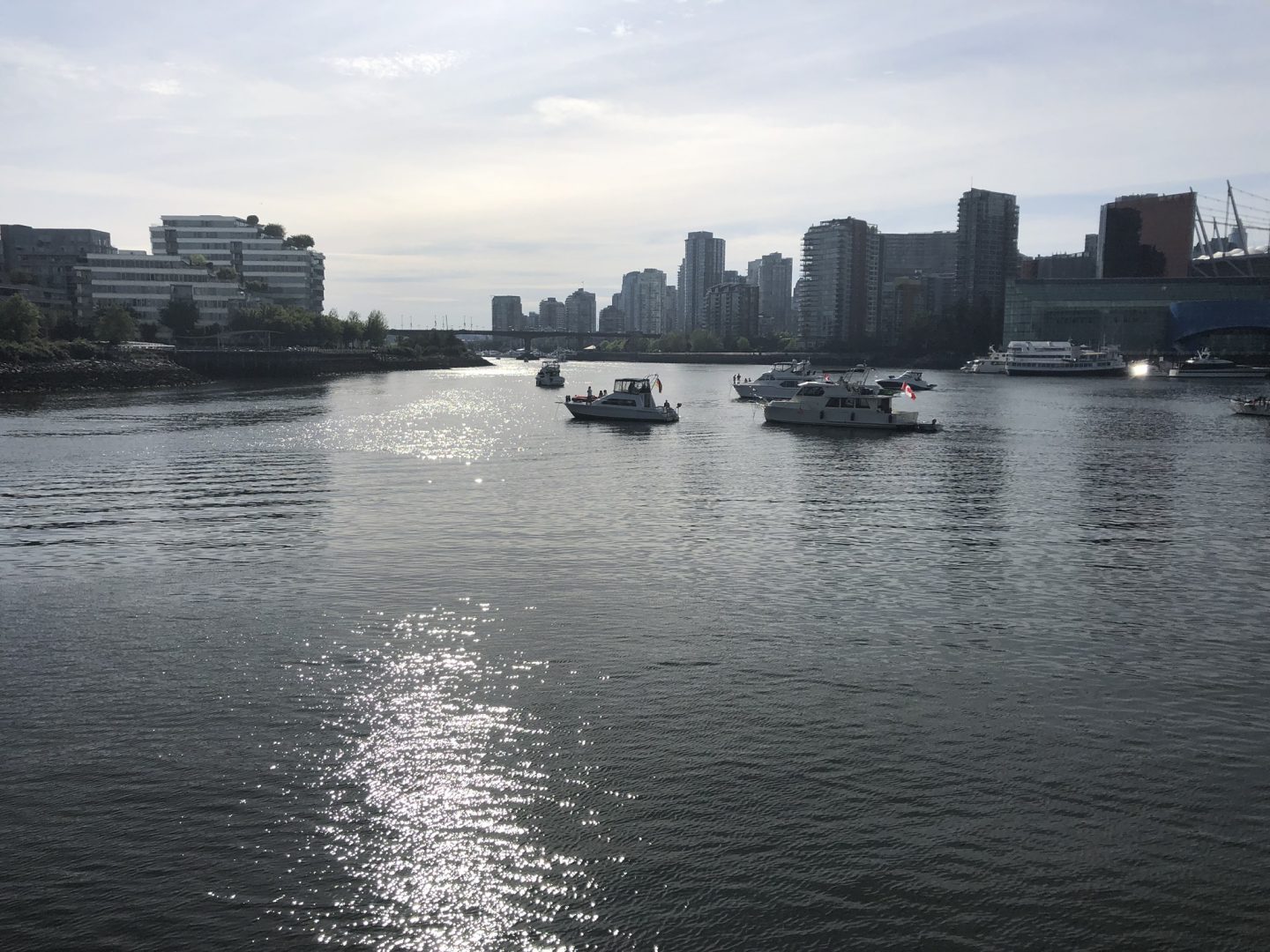 And whilst Van City's rent and mortgages (real-estate for my pals across the pond) are on the expensive side (!) – There are a million other reasons that Vancouver has it all, however I've only listed 19 of them!
I've also listed a few useful links at the bottom of this blog, which should help you with your research.
If you're super rich, or like most of us just looking to visit or vacay in Vancouver; this travel blog post should quite easily convince you to visit this amazing city:

1.) Sun
Yes, unlike the U.K. where I'm from, Vancouver experiences actual seasons. We visited Vancouver in early May 2019 and the sun shone beautifully every day. Ok, I am from the north-east, where we remove our layers at the slightest peep of a sun beam, but this was genuine t-shirt and shorts weather.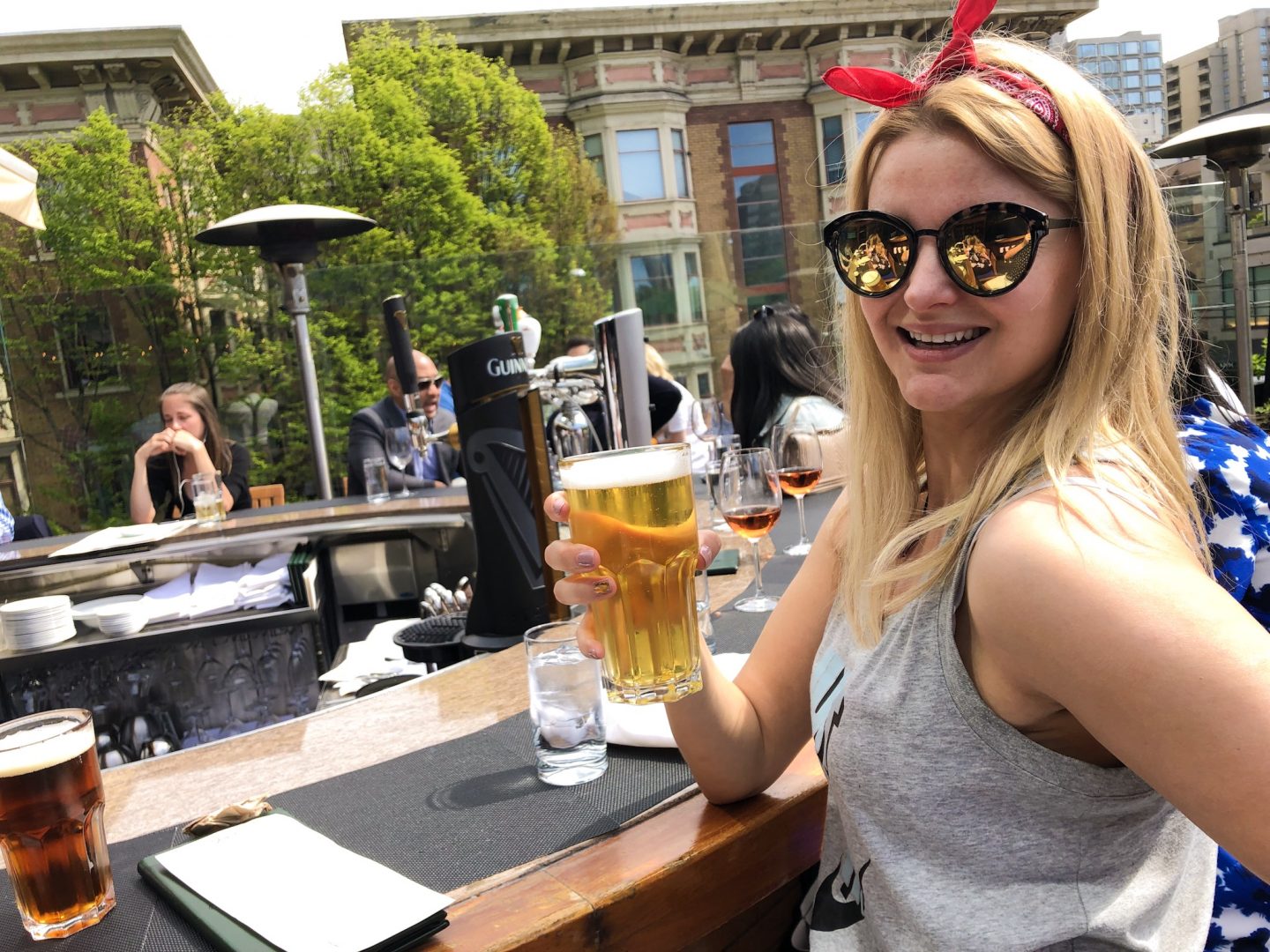 2.) Sea
Vancouver is right on calm clear waters, which eventually leads out to the Pacific – and it is simply beautiful. You can ferry, sail, take the cutest little aquabus/ sea taxis or even swim in it. Those clear waters are very enticing, whatever mode of transport you choose to take.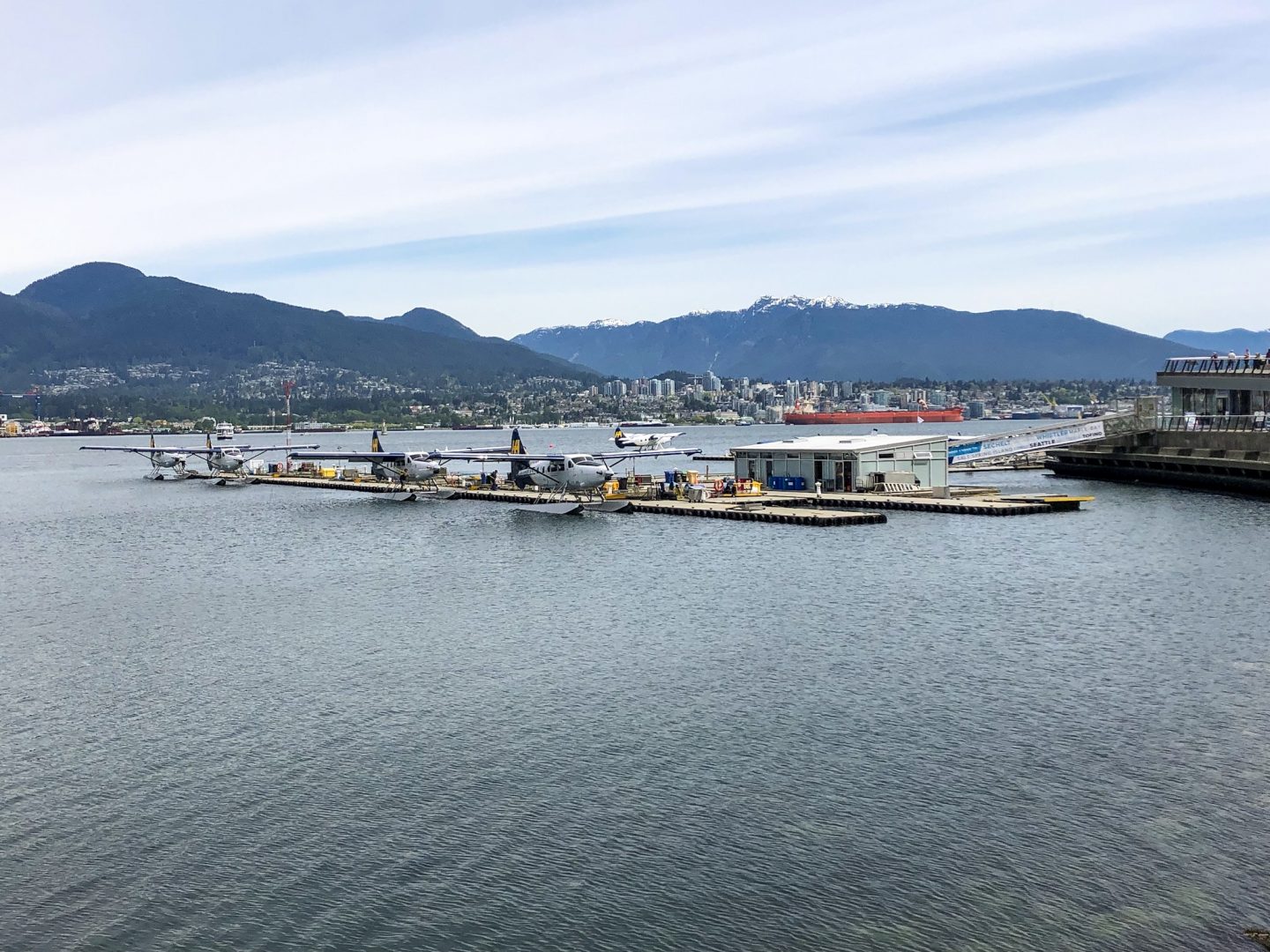 3.) Sand
Hollar! Vancouver has a beach, and a gorgeous one at that! Located past the sea wall and within an easy walk or cycle ride, Vancouver's beach is an established and very pretty stretch of coastline enjoyed by residents and visitors.
4.) Skiing
Naturally you have to have lived in a box if you didn't know that Vancouver and Whistler was absolute boss for skiing! I visited Vancouver City in the Spring, so ski season was well over, but this legit gives me justification to go back in the winter ASAP!
5.) Forests & Woods
Home to some of the tallest and most wonderful trees I've ever encountered, Vancouver is the outdoorsy human's paradise. Even in the bone chilling winters, you'd enjoy a picturesque view or (safe) visit to the woods. Oh I can still smell those earthy evergreens!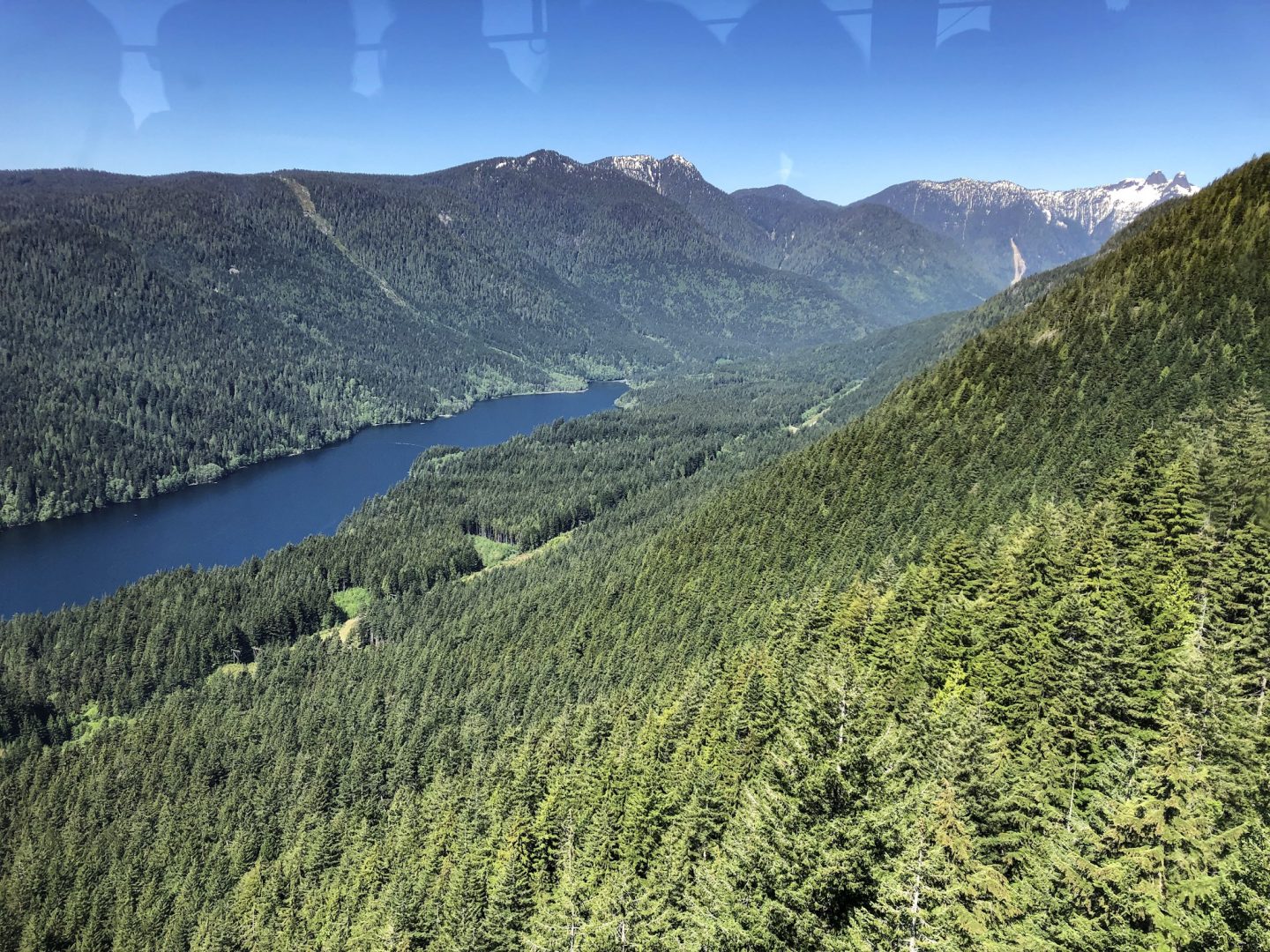 6.) Mountains
Aside from ski season, Vancouver is a year-round mountain city. I simply couldn't believe my eyes when I got off the plane and could see mountains from the airport windows. It was a moment I'll never forget.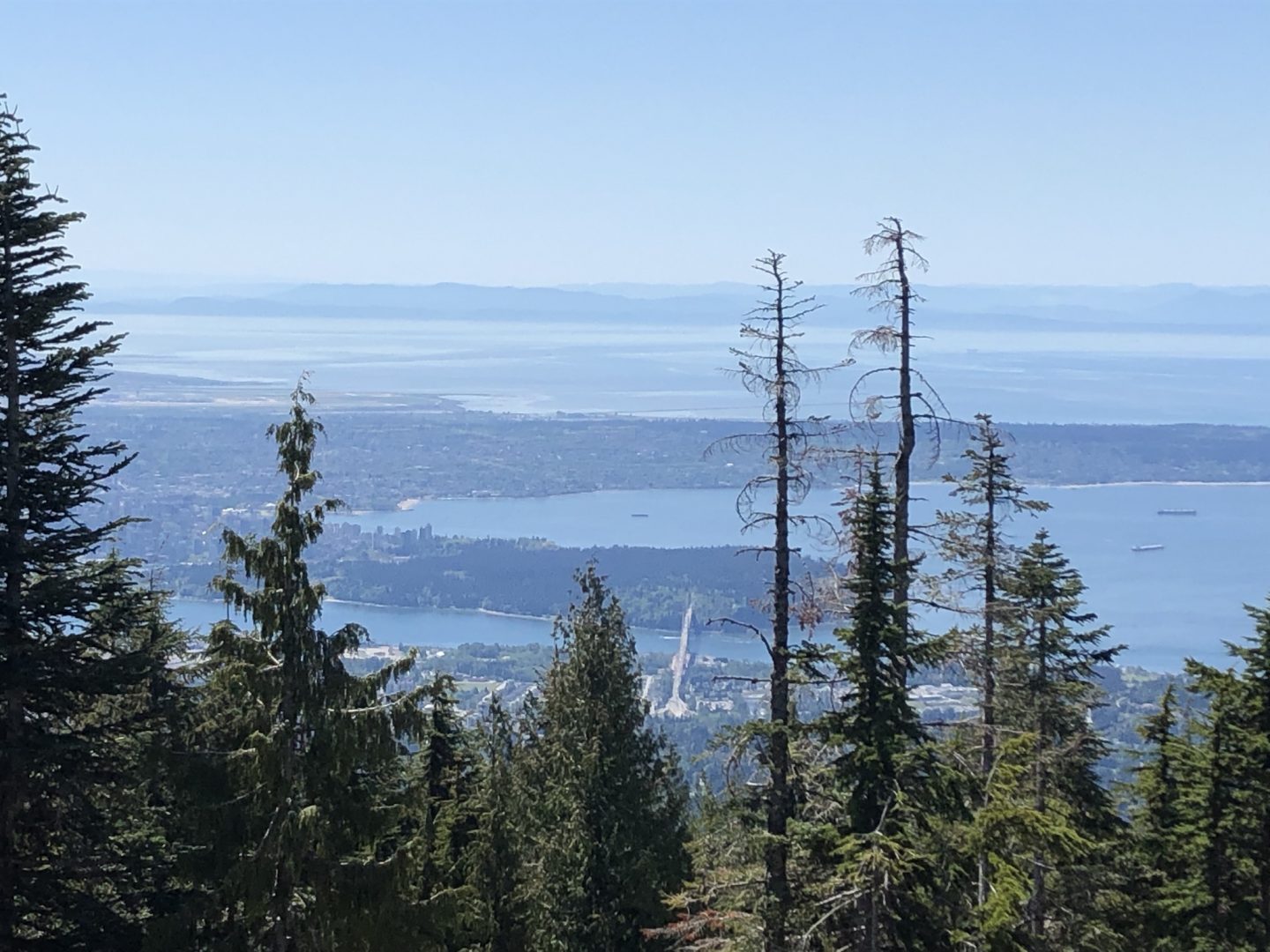 We adored our visit to Grouse Mountain; an absolute must for the most breathtaking panoramic views for a first visit – and the cable car ride to the top was so much fun!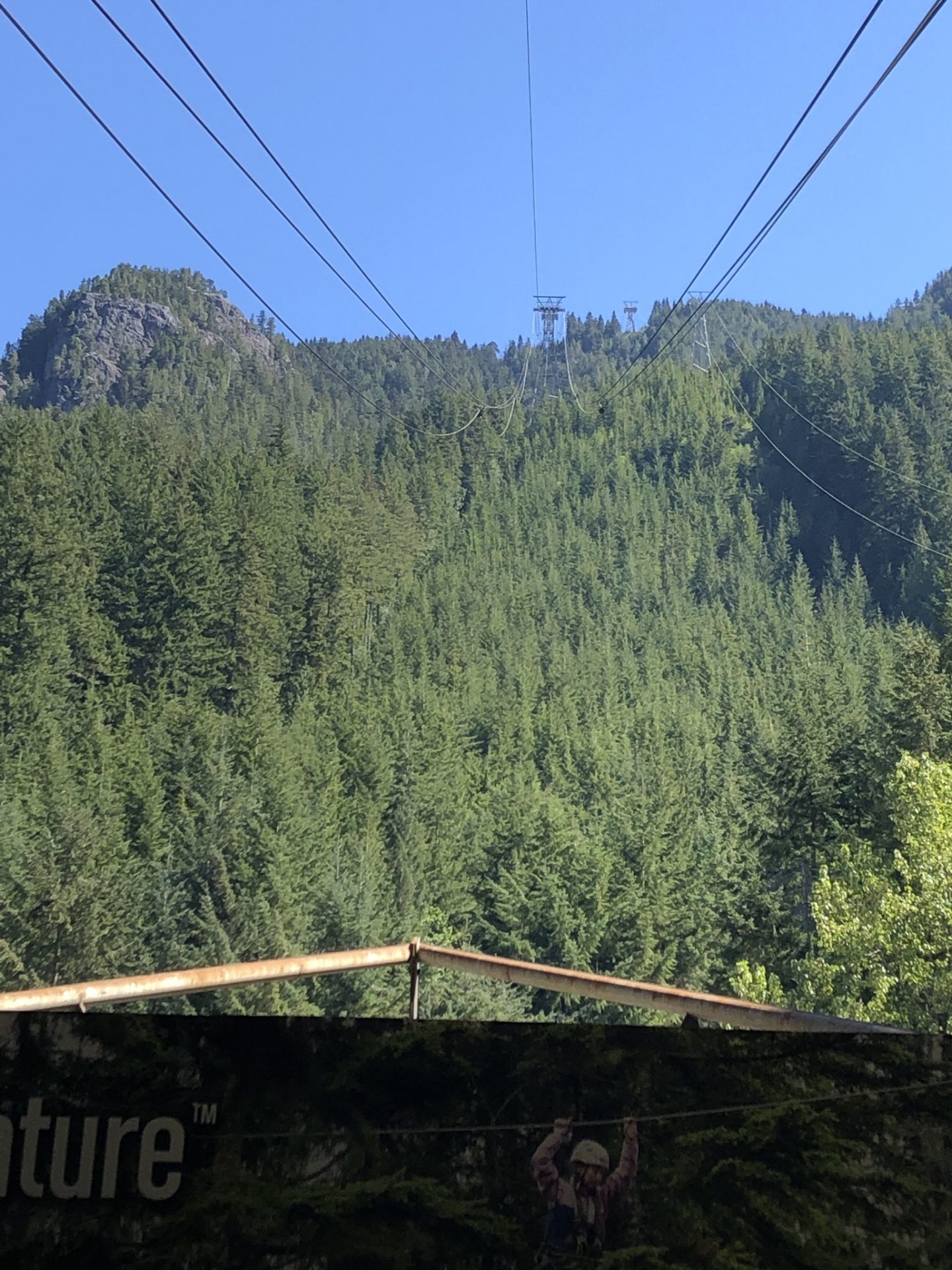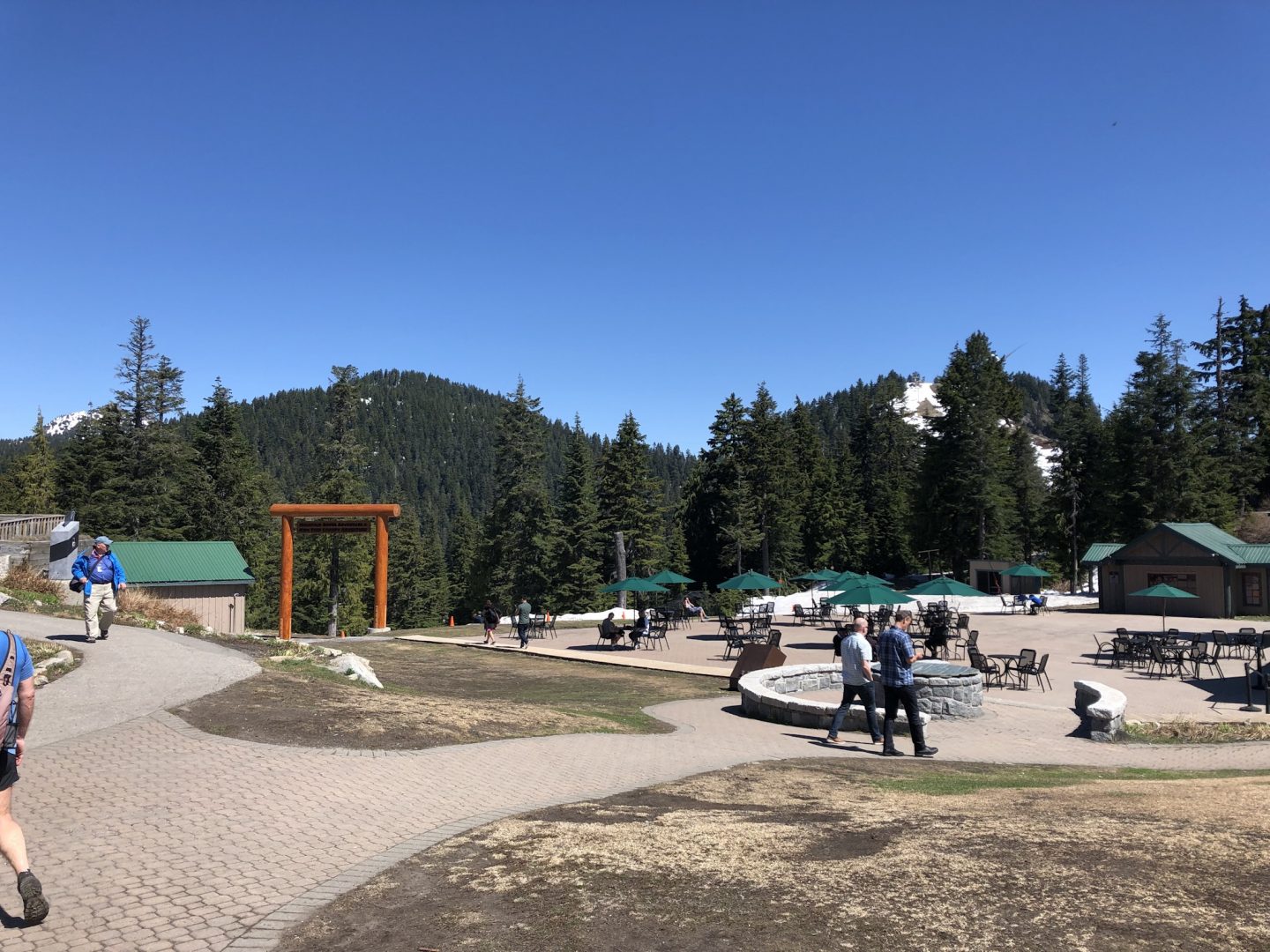 We also thoroughly enjoyed our time in Capilano Suspension Bridge Park, another absolute essential visit (this will be on my my must-dos listicle, coming soon).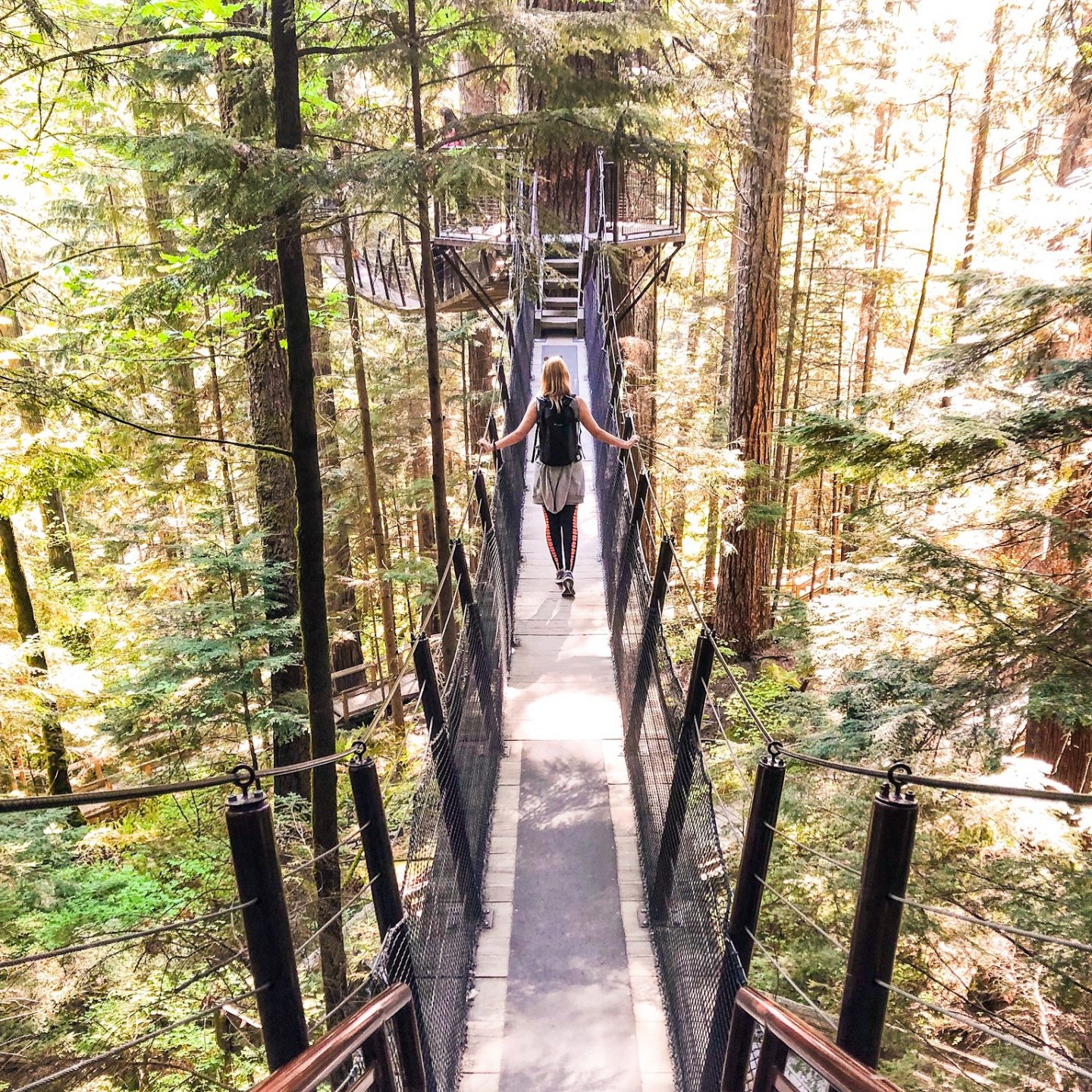 7.) Cycling
Vancouver is serious when it comes to cycling. With designated cycle paths and cycle hire available all around the city centre, residents and visitors are strongly encouraged to get on their bikes and ride around the pretty city. Cycling along the sea wall is a must.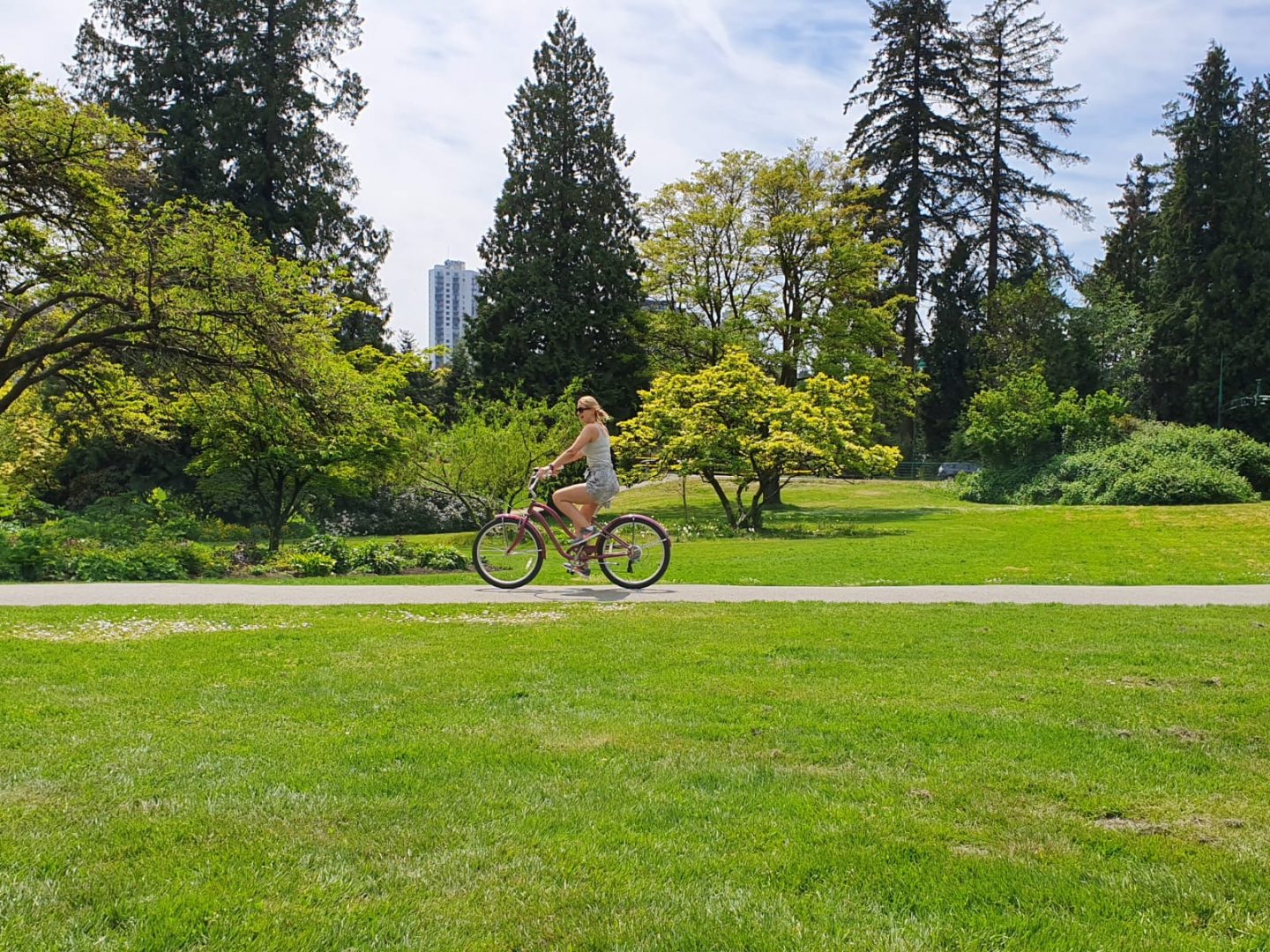 There are even really cute signs asking cyclists and pedestrians to smile at one another. Awwww!
8.) Public Transport
Yas this gets a mention!
With great busses and metro system, public transport links on land are efficient and convenient – and the water transport is equally as great. You certainly won't struggle to get from one harbour to the next, whether it be by ferry, sea bus or aqua bus, which are very cute little rainbow coloured boats. ?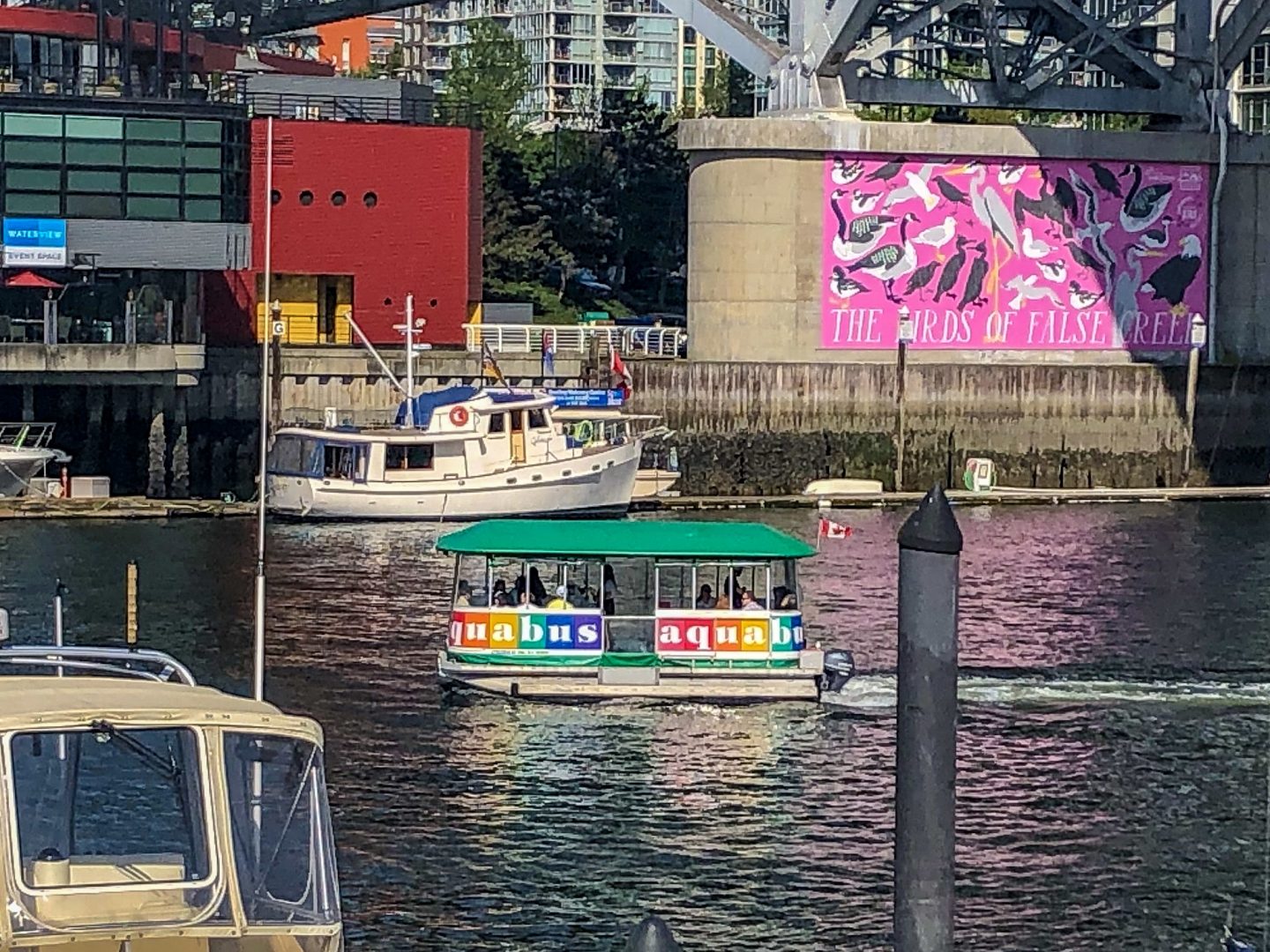 9.) Accommodation
Whether you're after a big or boutique hotel, hostel, conference space, Airbnb, you can get it in Van City. But do your research of course!
10.) Diversity
Canada welcomes immigration and embraces its multicultural background. After all, it's what makes the North America and the US what it is. This also naturally influences the food – a word that always manages to bring people of all cultures together!
11.) Cuisine
This leads on nicely from number 10.
Traditional favourites – check.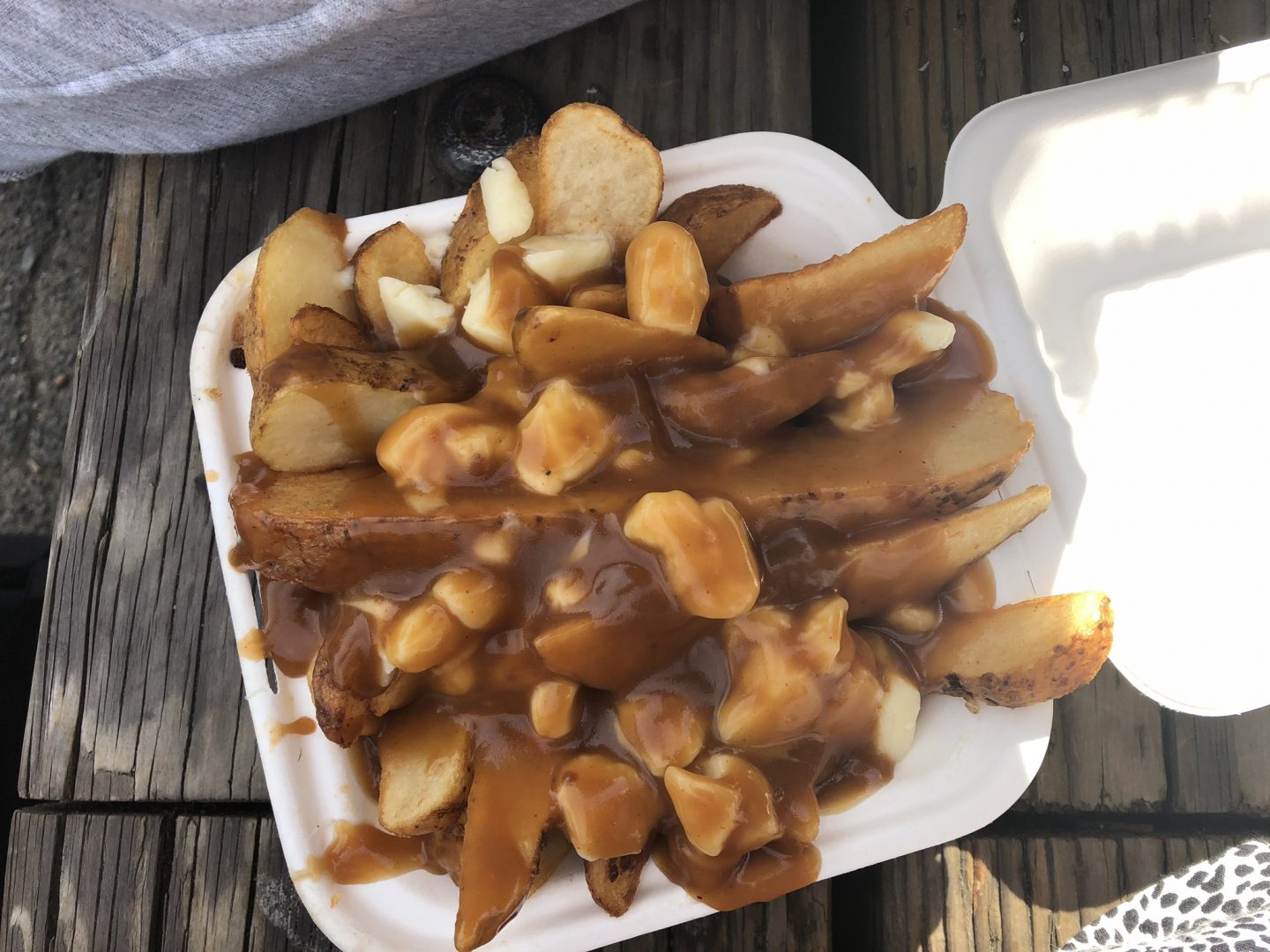 Incredible seafood – check.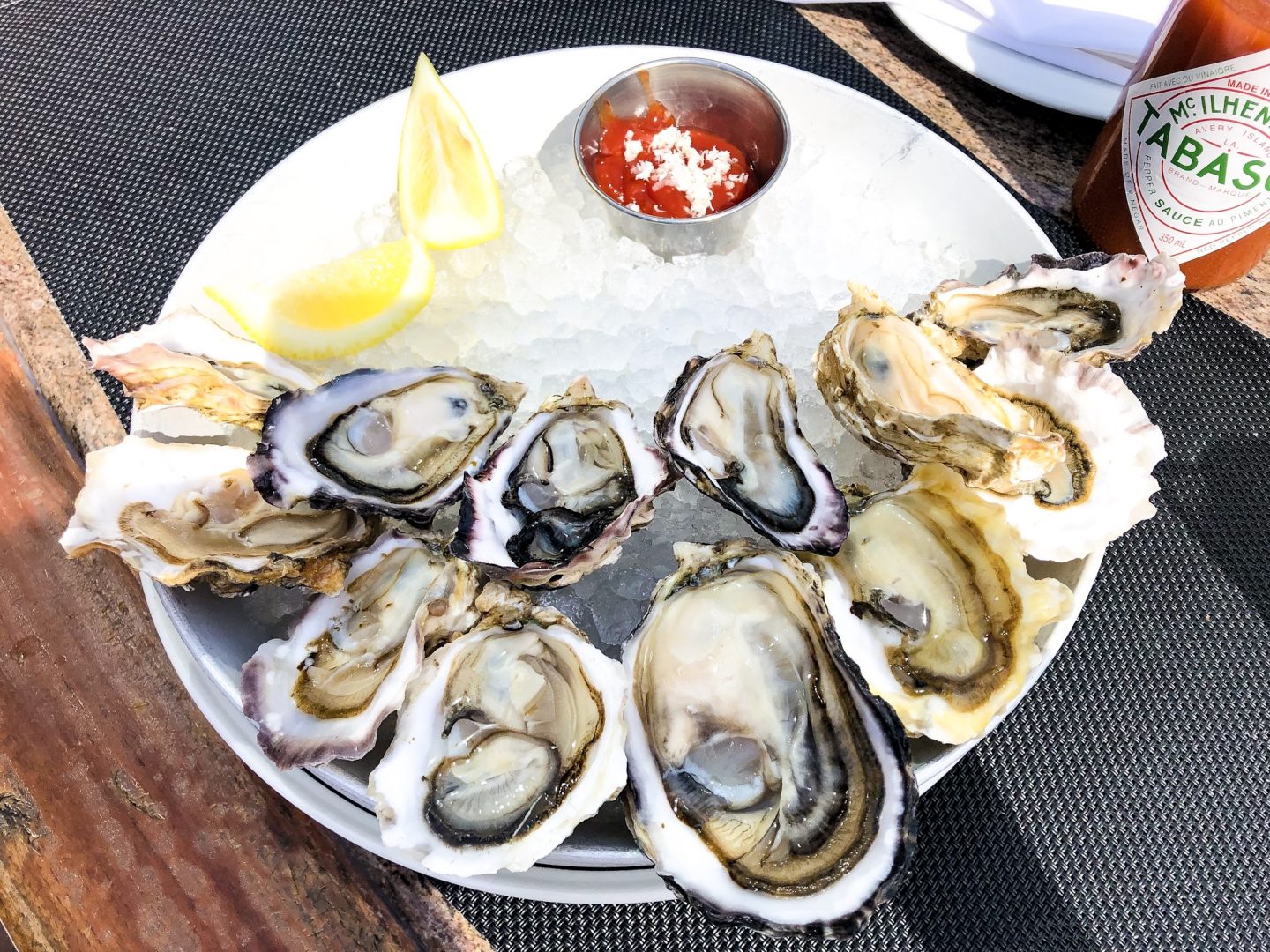 Fine dining – check.
Asian – check.
Street food – check.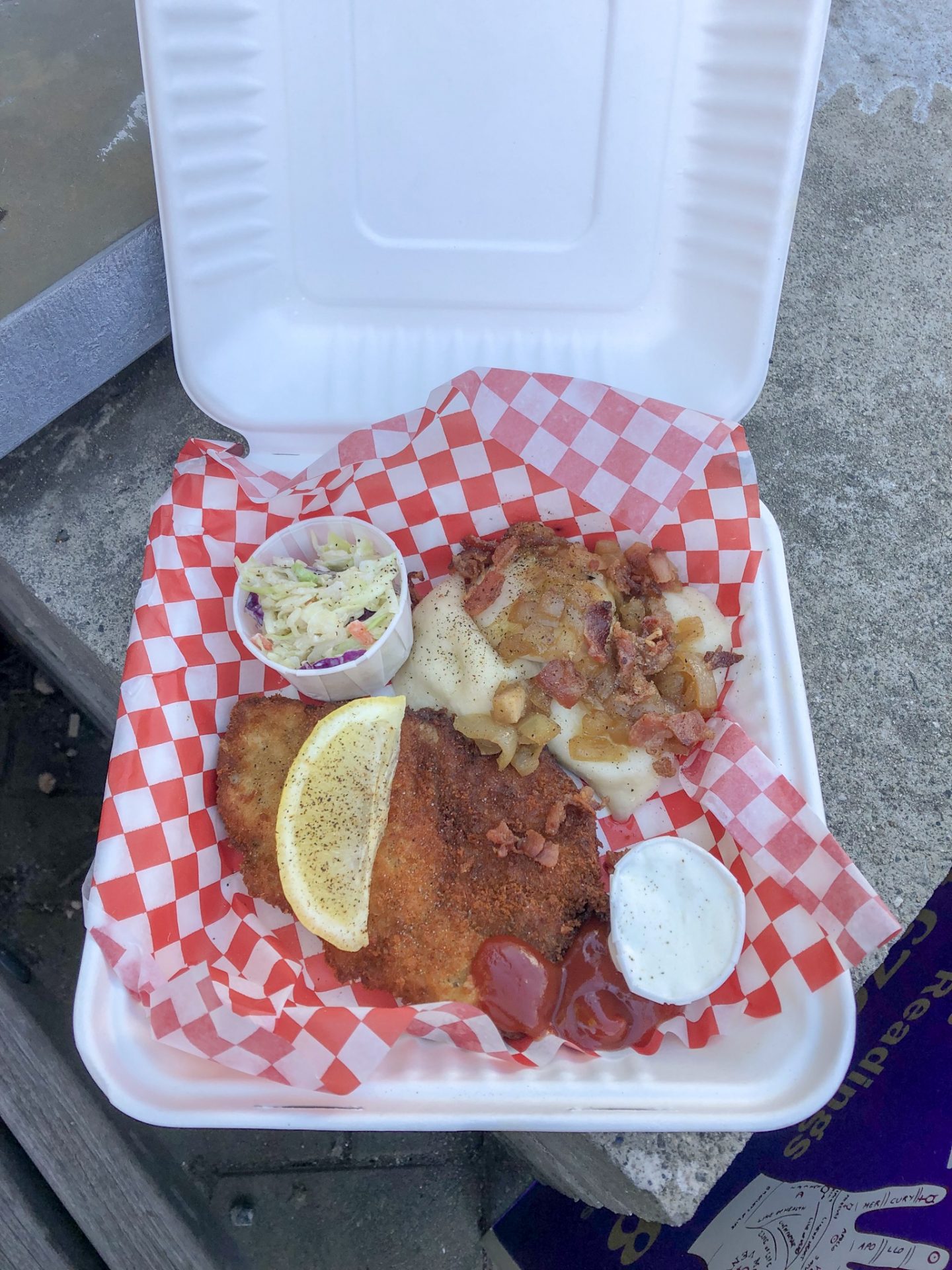 Casual dining – check.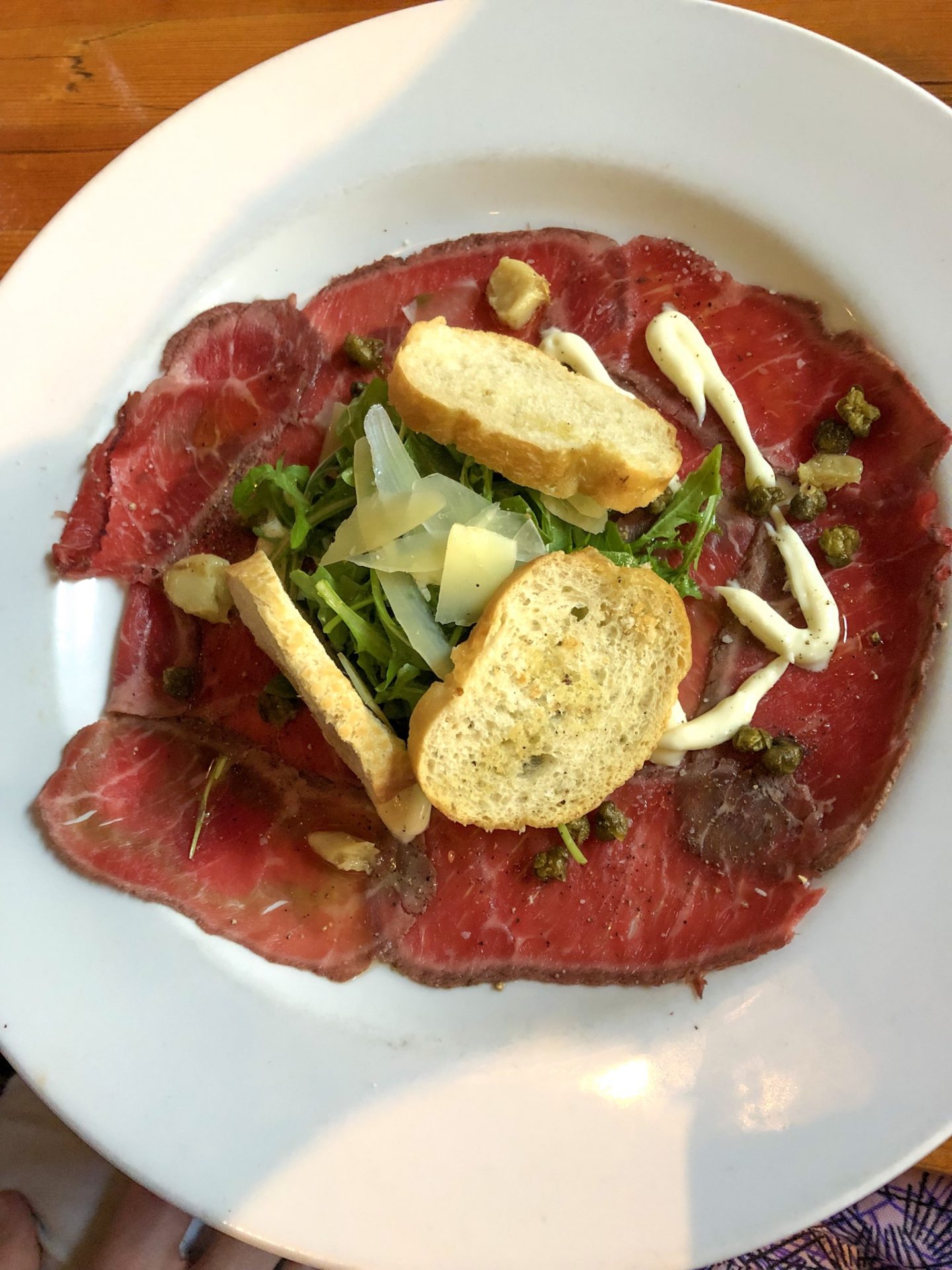 Artisan markets – check.
Bakeries – check.
You get the gist? Ok, let's just say that whatever you want to eat, it's highly likely you'll get it in Vancouver.
12.) Culture
I have nodded to the diversity of its people – but the cultural offering of the city 100% warrants its own airtime. Theatre, ballet, music, museums and galleries, art and festivals are all offered and soaked up in Vancouver. With much of it smack bang in the centre of town.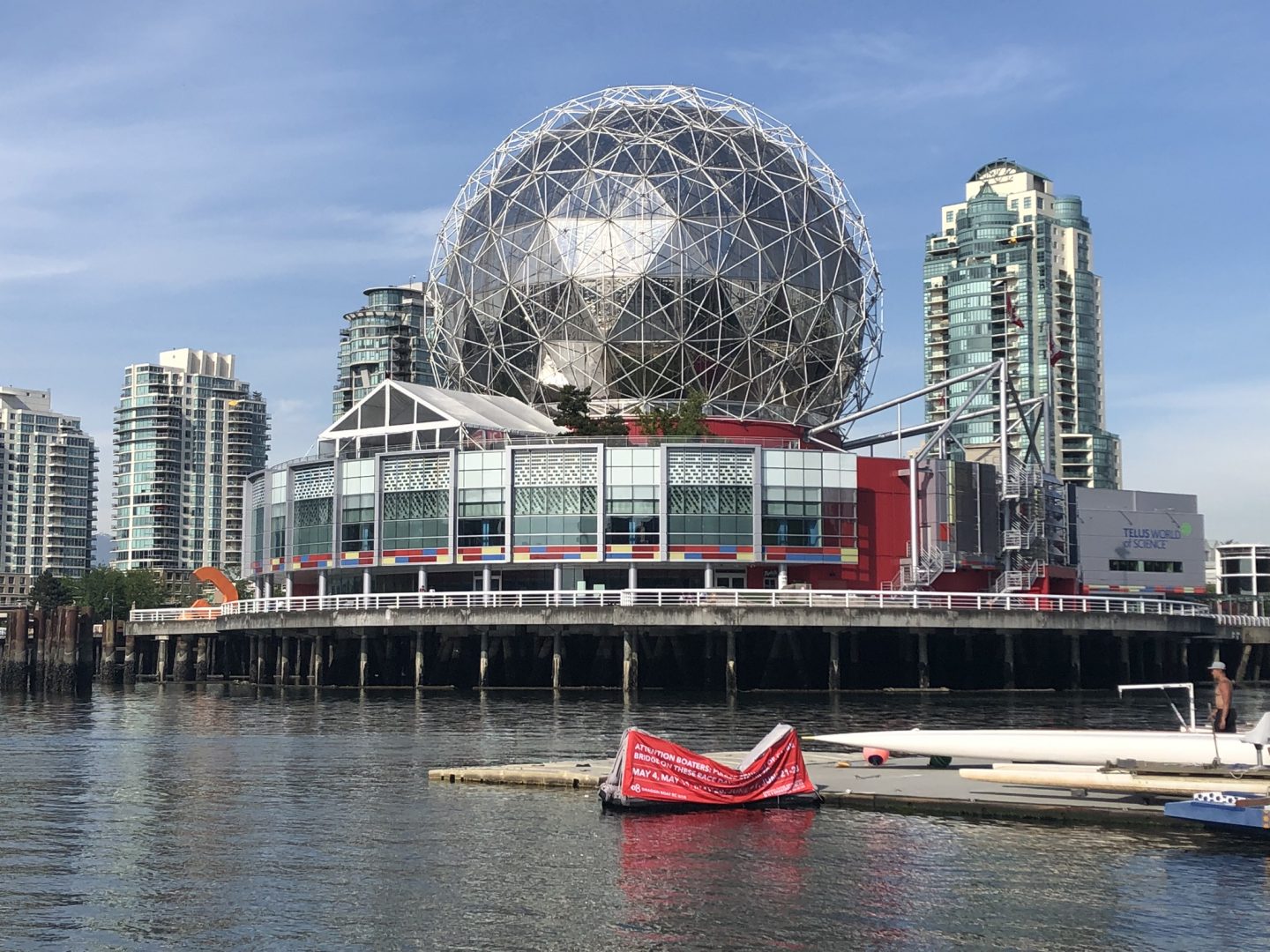 13.) Sport
Canada mainly = hockey, and yes they kick ass in every Winter Olympics, but Vancouver still has more to offer in sports and outdoor pursuits. It's the home of the Canucks hockey team, the Grizzleys Basketball team and Whitecaps FC – and with the impressive BC Place, a multi-use stadium downtown – the spectator can relish in a multitude of sports centrally.
There are countless amenities for anyone wanting to play or get involved in a wide range of sporting activities. Badminton is popular, as well as ice skating, organised runs and field sports to name a few. Google is your friend here when visiting!
14.) Outdoor pursuits
Following on from number 13 in a little more detail, Vancouver is more than impressive in the amount of outdoor activities on offer. Whether it's skiing, hiking and cycling – or swimming or partaking in traditional winter sports, you'll find it in Vancouver.
15.) Animals
Bears though! Big, beautiful brown bears are one of the many native species you can find nearby in Vancouver. Whales are prolific too, with great whale watching trips on offer in abundance. Otters can be seen on Vancouver Island and let's not forget those Canadian Geese, who casually hang out in most green spaces, minding their own beaks. There's so much more of course; that's one for you to do a bit of research on.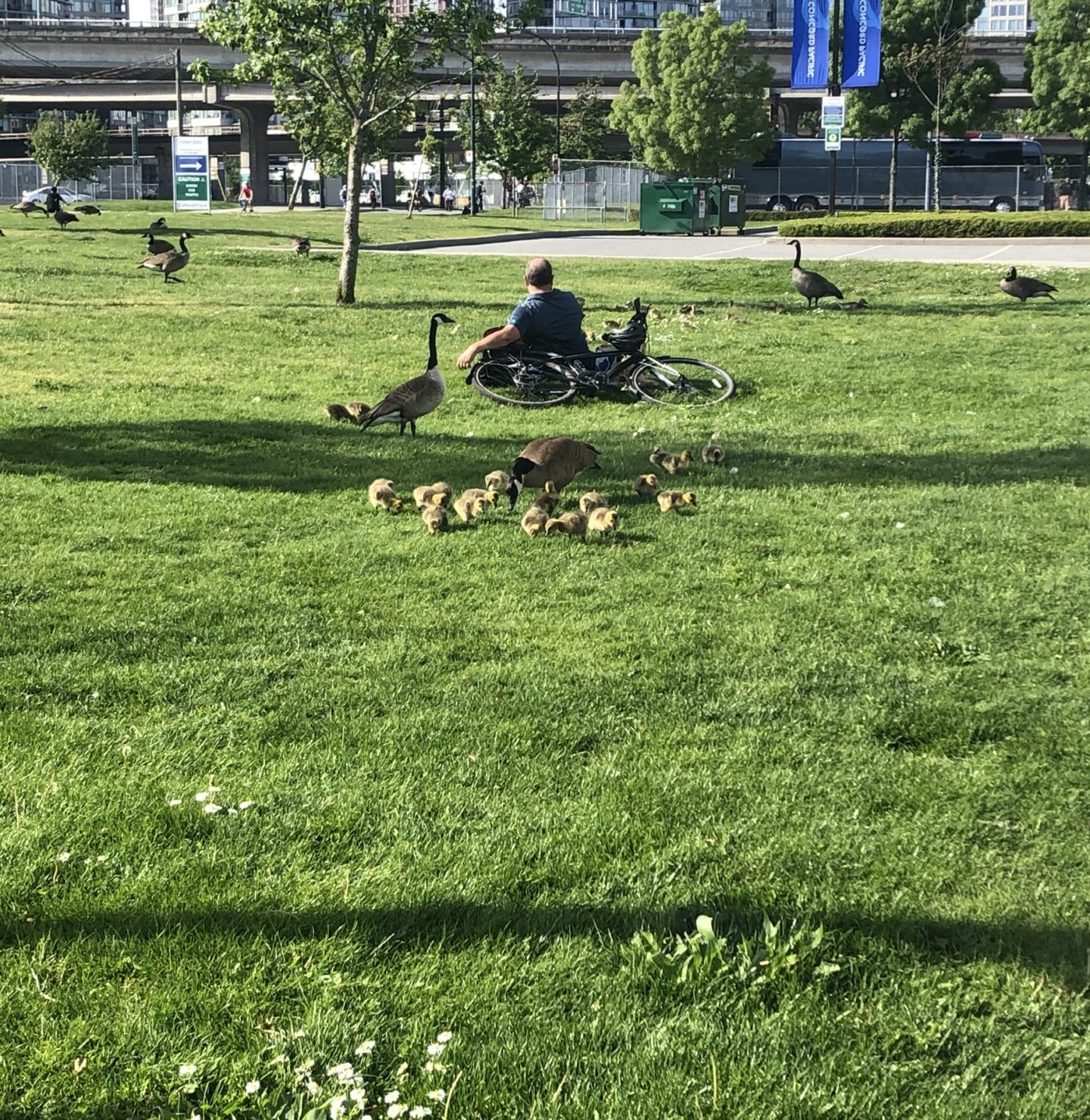 And remember – it's not about getting up close and personal, but enjoying animals in their natural habitats where both they and you are protected and cared for by dedicated conservationists.
Animals are not entertainment 🙂
Vancouver Aquarium – an absolute NO from me. Here's why aquariums are bad http://www.vanaquafacts.org/#home Please DO NOT take your kids – go whale watching instead and watch these magnificent beauties swim and throw themselves around freely. Plus on a rare occasion that you don't see any whales on your trip, most companies will gift you another free trip!
16.) Environmental consciousness
Vancouver cares about the planet – and starts with itself. There were things I noticed all over the city nodding to preservation and conservation. And the city was very clean. Litter was an extremely rare sight, which was wonderful.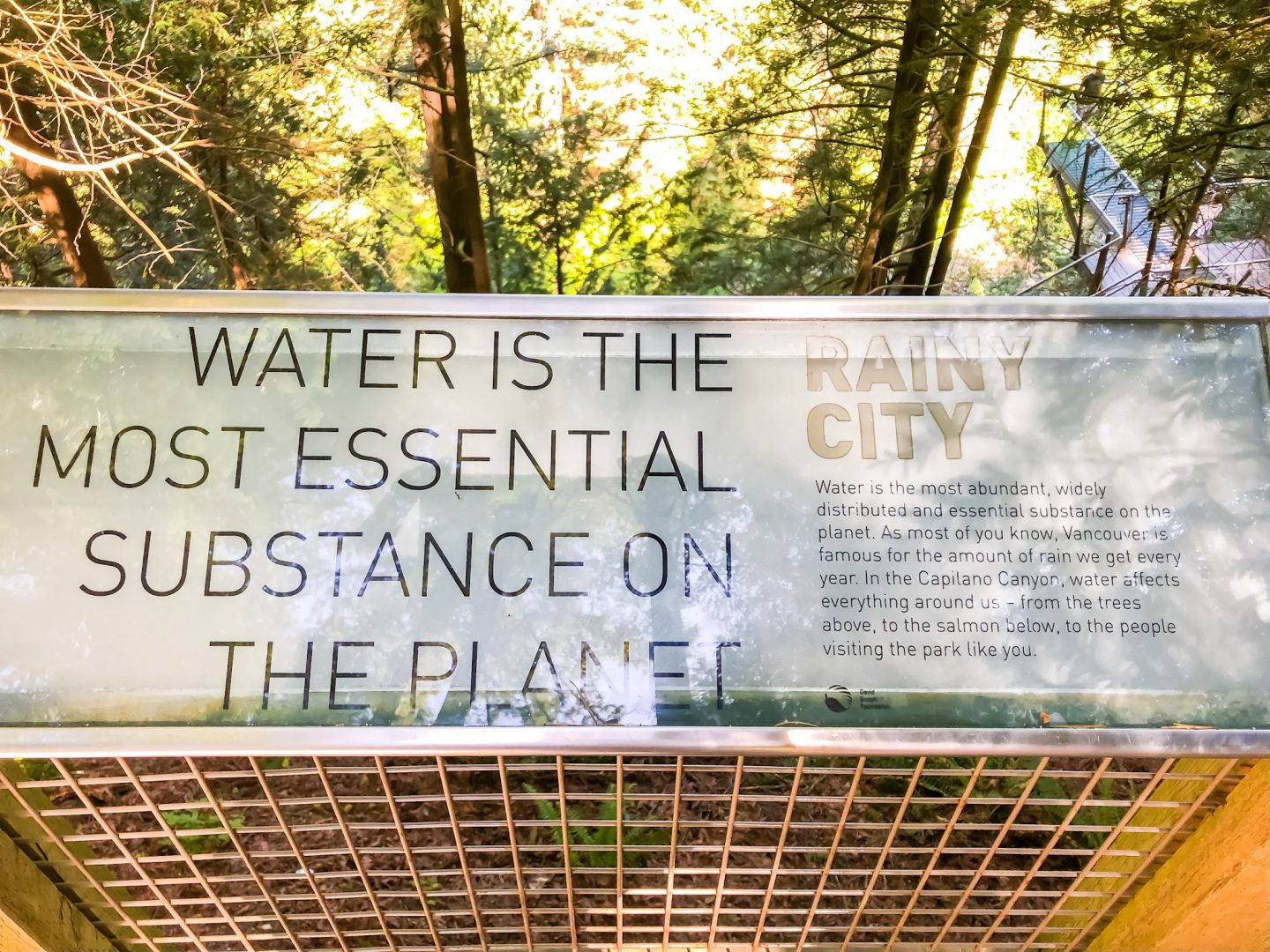 17.) Bars & Nightlife
Whether trendy rooftops, crisp bars or doves are your thing, Vancouver boasts an eclectic nightlife scene to suit all tastes.
And don't forget about 'Happy Hour' a term that Mike and I both used and grew accustomed to very quickly in Vancouver. Head to Gastown for quirky pubs and trendy bars any time where you can enjoy all the drinks and appetisers – another word Mike and I grew to love!
18.) Parks
All good cities have great parks and Vancouver is no exception. Stanley Park is beautiful, and like most things in America, extensive and much bigger than you think!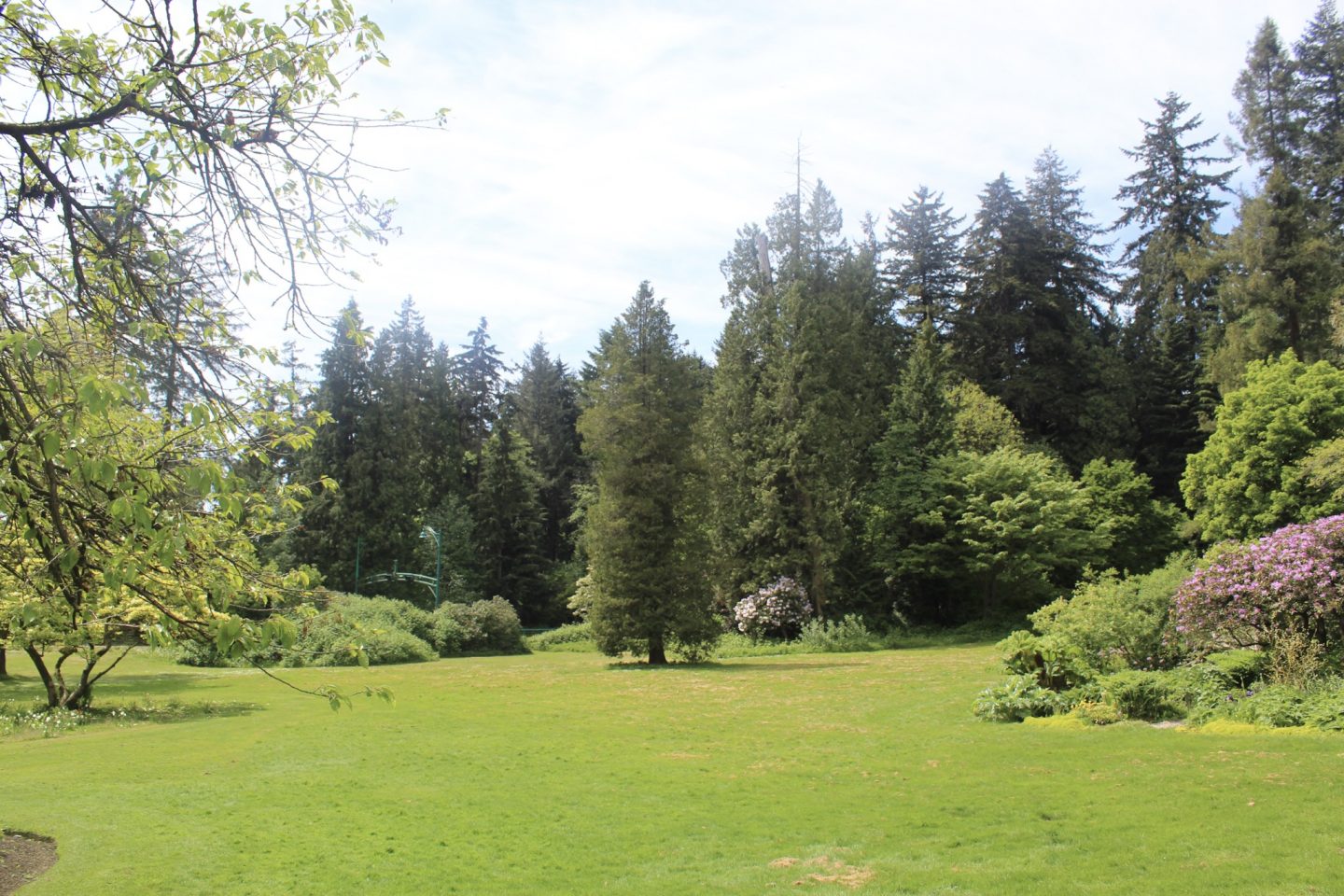 Stanley Park is free and has plenty to visit inside too – you could easily spend half a day to the full day there, so grab a map on your phone and get planning!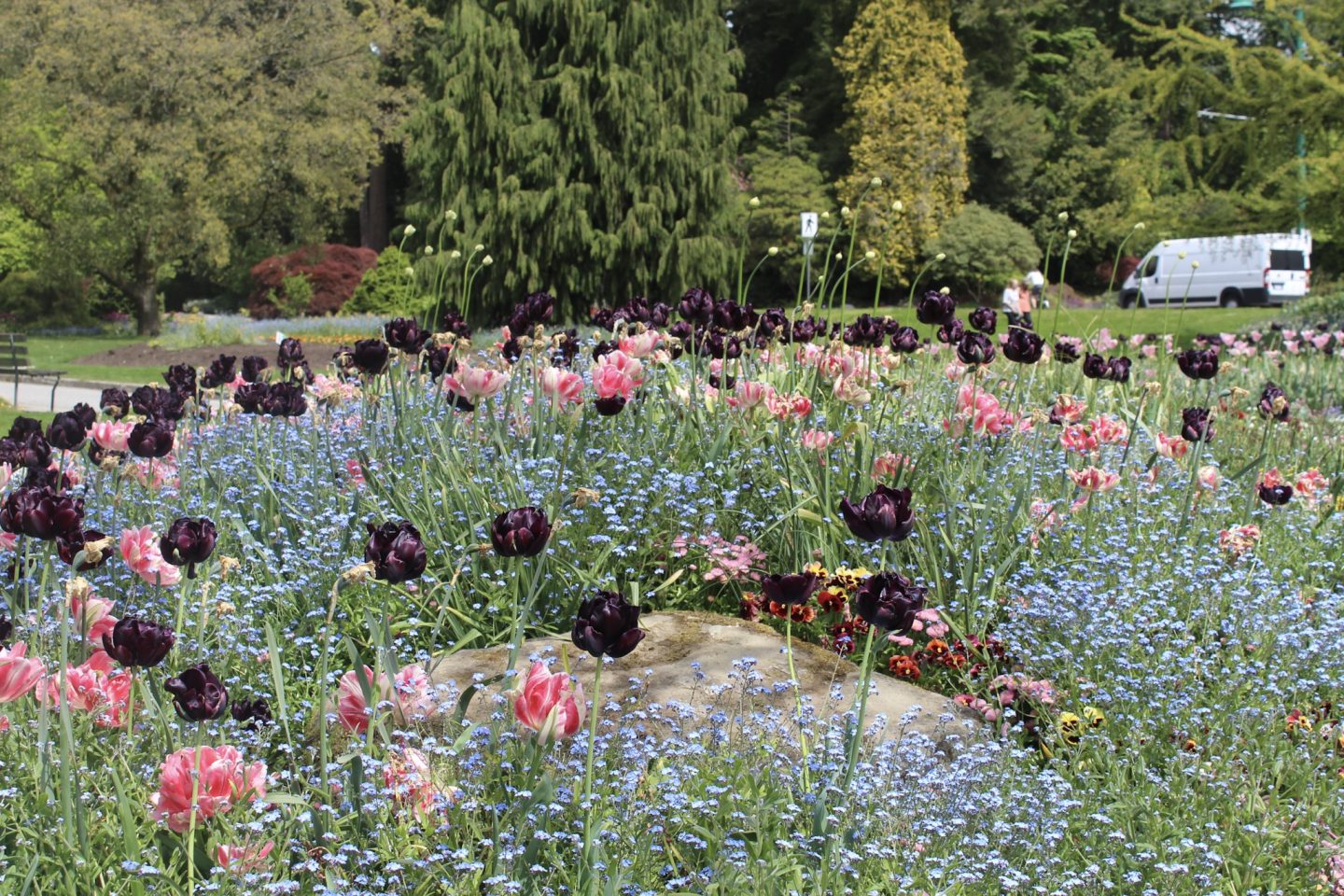 19.) Ryan Reynolds
One simply could not write a blog post of this nature about Vancouver without mentioning one of its notable offspring. Yes, along with his parents, Vancouver is also kind of responsible for the production of the delightful Ryan Reynolds, who loves his home town and whose Instagram handle also comprises it. Ryan is a man, much like his place of birth, who also appears to have it all: looks, talent, movie contracts, wicked sense of humour, beautiful wife and kids….need I go on?
I could say that thus concludes my dedication to wonderful city of Vancouver, but the list, along with my many photos is close to endless – but alas, I must halt somewhere!
I hope this travel blog post has helped convince you that Vancouver is a truly fantastic and exemplary city, which all other cities should strive to be like.
If you have any additions or comments, please feel free to post below! 
Useful links: and don't forget to check sites like Viator and Groupon for deals!
Tourism
https://www.tourismvancouver.com/
https://www.lonelyplanet.com/canada/vancouver
Stanley Park
https://vancouver.ca/parks-recreation-culture/stanley-park.aspx
Grouse Mountain
https://www.grousemountain.com/
Capilano Suspension Bridge
Whale Watching
https://m.viator.com/Vancouver-tours/Dolphin-and-Whale-Watching/d616-g3-c77
Science World
BC Place (sports stadium)
Gas Town
https://www.tourismvancouver.com/vancouver/neighbourhoods/gastown/#
Thanks for stopping by – and follow me on Instagram on the photos below for more up-to-date adventures! ⚡️