My home town of Gateshead is missing a critical mass of watering holes and eateries, so I was delighted when I saw the architects plans for a new container village in the news over a year ago. 
Fast forward to July 2018 and we now have a hip, urban collection of rusty shipping containers acting as a brand new hub of awesomeness right on our beautiful River Tyne.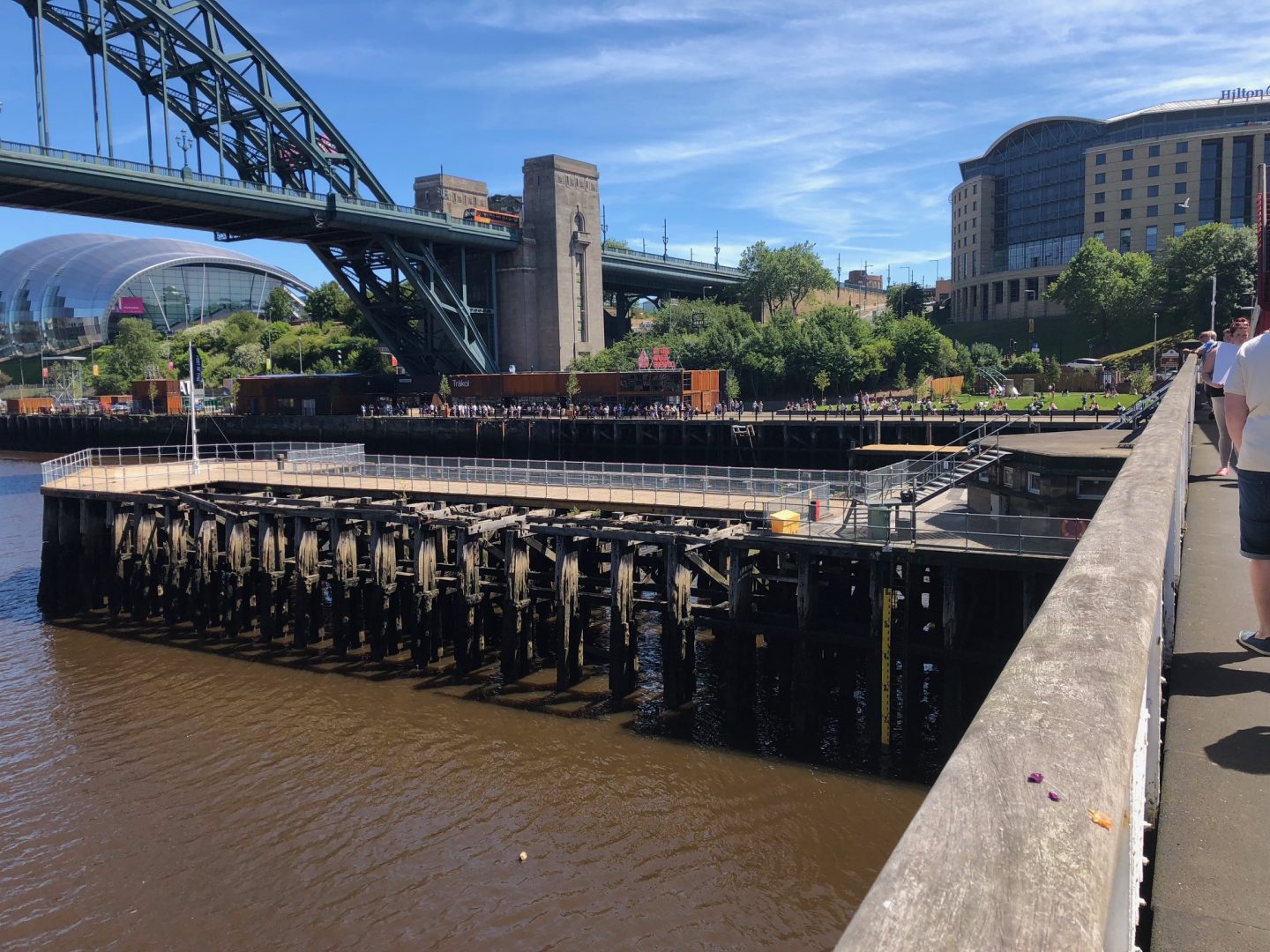 By the River Brew Co.  dubs itself as 'a creative container community' and houses restaurants, bars, retailers and also boasts existing local restaurants like Chucho's and Kaltur's new street food offerings.
Tacos and Tapas? Errrm SOLD!
And when you check out their Instagram feed and check the place out for yourself, you'll absolutely feel that community spirit, both from the businesses and the customers.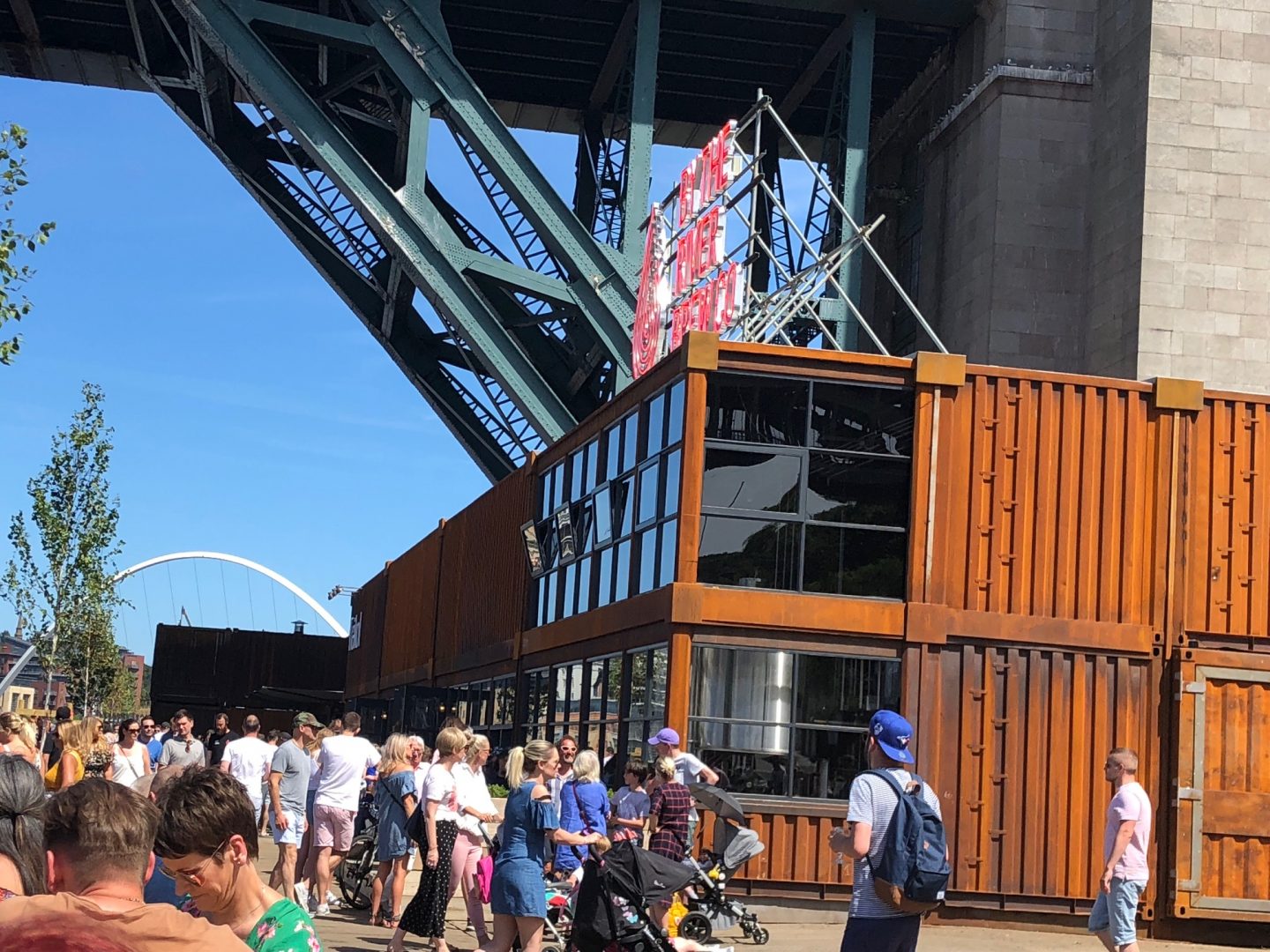 The punters are great too. It's a mixed bag of young professionals, tourists and locals enjoying a drink in the glorious sunshine (in July 2018).
It has become immediately popular due to its unique set up and also because the city centre is lacking al-fresco drinking and dining – there's nothing like it up here!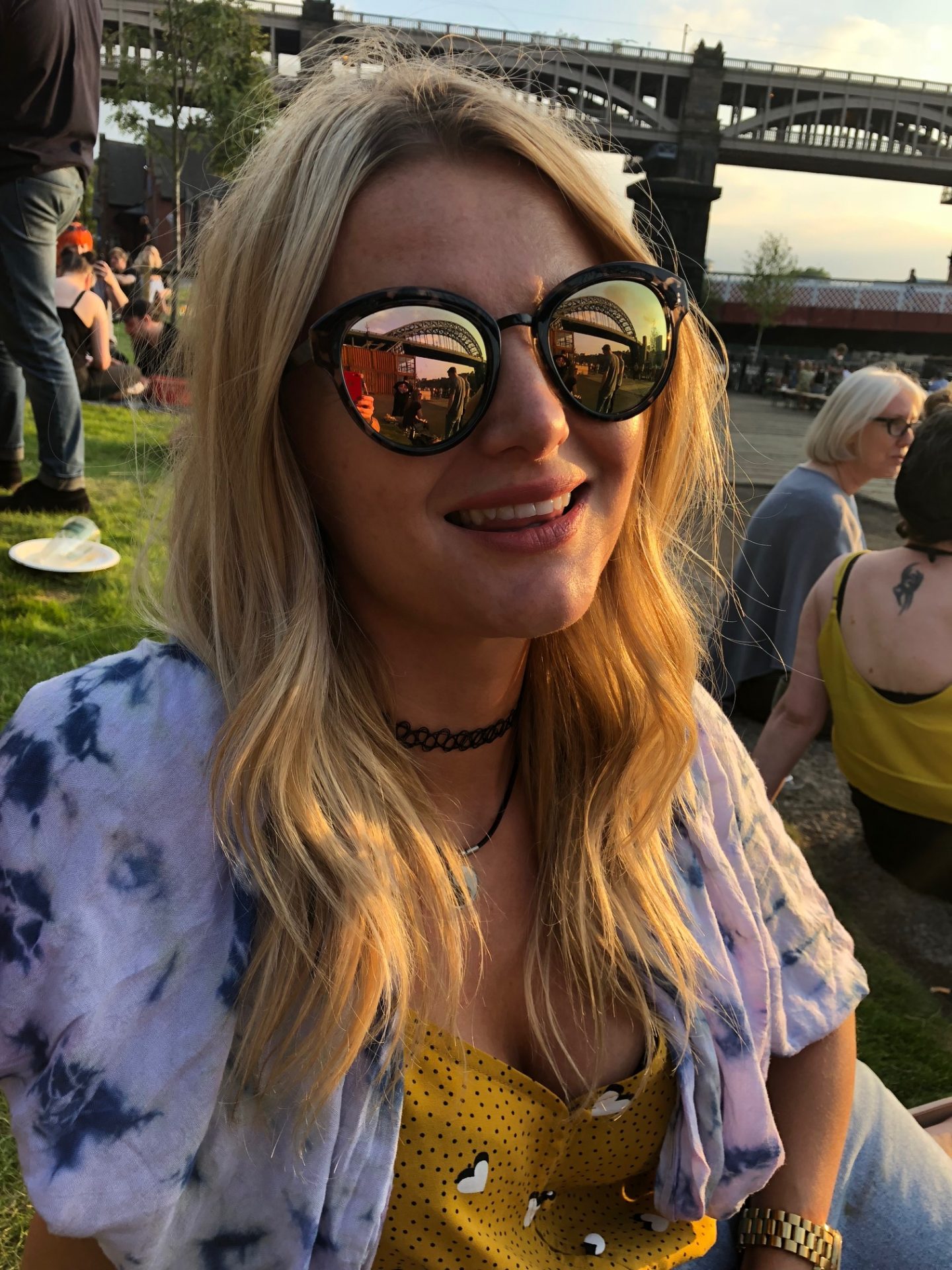 And where else can you get a bitchin', insta-worthy reflection of the Tyne Bridge in your shades like this?
As you can see I love this place, and have been every weekend since it opened.
Fridays and Sundays are best at the moment, because it gets super busy on a Saturday and can take time to get a drink in the main bar.
Having said that, there is another bar next to it with a slightly more limited, but still fantastic selection of drinks.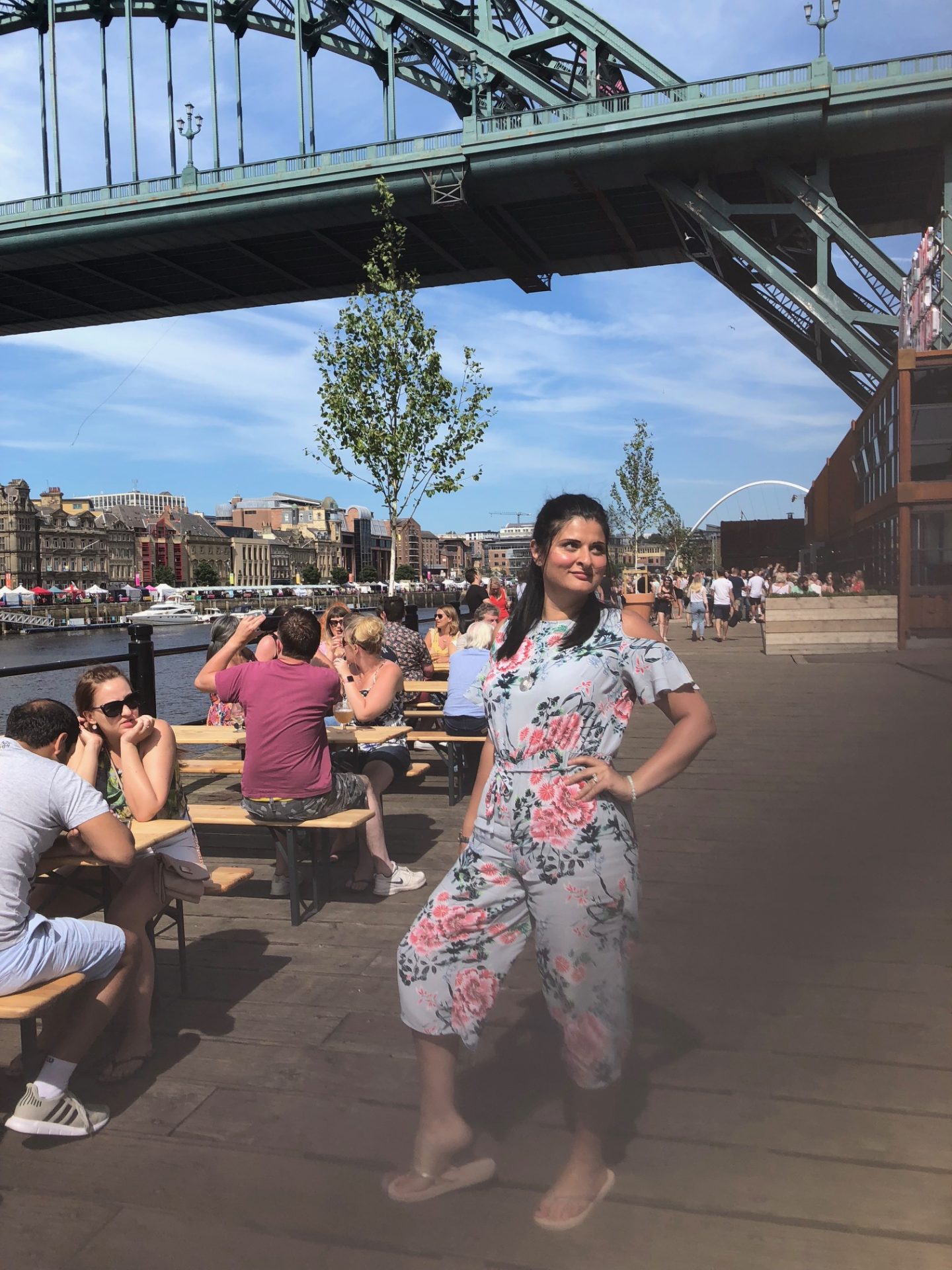 Here's my friend Kirsty Alborz-Winder, who we call Kirsty Albatross, posing for me.
Here, the Albatross demonstrates that you can do skinny arm, confident leg and nonchalant pose simultaneously.
Sorry the pic didn't come out so great! Her jumpsuit is from Tesco by the way!
Did I love it? 
Yes. For me this is the place to go now. And it's exactly where Newcastle & Gateshead should be headed.
More Information 
I plan on heading to Trakol, the village's open flame restaurant soon, and will blog about my visit.
You can check out more of By The River Co's tenants here.
Do let me know what you think when you go.