Here's my must do, see, eat, drink and go guide to the AMAZING city of Lisbon!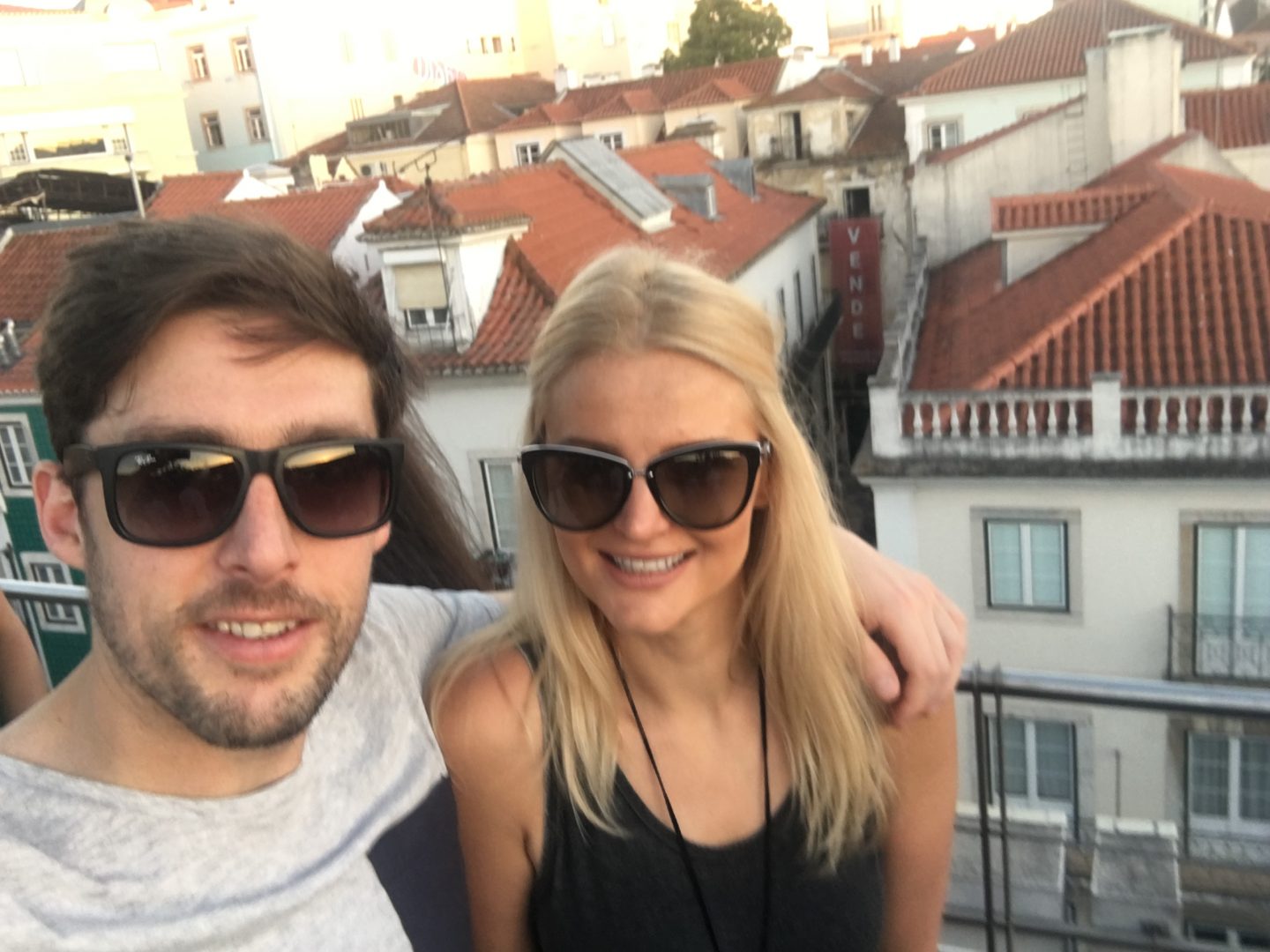 So much can be packed into this cool city. I would easily go again and again, it's so good!
We were lucky enough to be going away to Barbados in November 2017, but this meant that we'd be going 11 months without a break away anywhere (I know, poor us, yeah yeah!) so we agreed on a weekend city break in Europe.
We had both wanted to go to Lisbon for some time and we'd seen a few friends' social media posts and watched channel 4's 48 Hours in Lisbon and decided that we wanted a piece of that action!
We booked up for a July break and flew from Manchester.
Here goes…
My absolute first piece of serious advice for anyone going to Lisbon is wear comfortable footwear! It's cobbly, hilly and if you're there in the summer, it is haaaaat! Anything resembling a Birkenstock is a winner. Don't even try and go for style. It's comfort all the way.
Go to the Car Park bar:
It's literally a rooftop bar above a multi storey car park. Here you'll get a good selection of cocktails, like minded locals and tourists and some pretty decent tunes on the decks. It's amazing for watching the sunset and of course, perfect for rooftop selfies!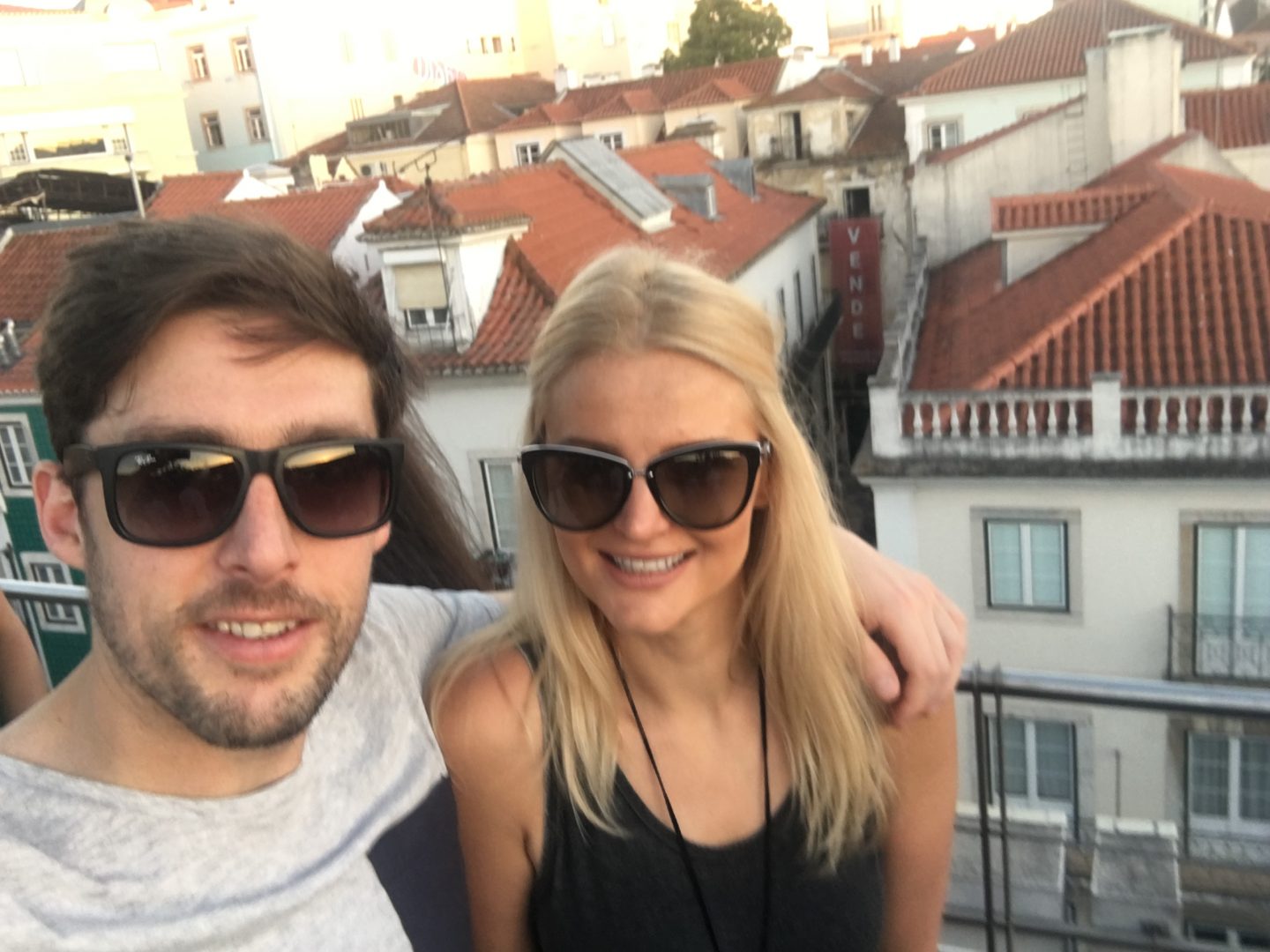 Cod Cakes
Imagine a delightful fish cake, and imagine eating several of them with a crisp lager!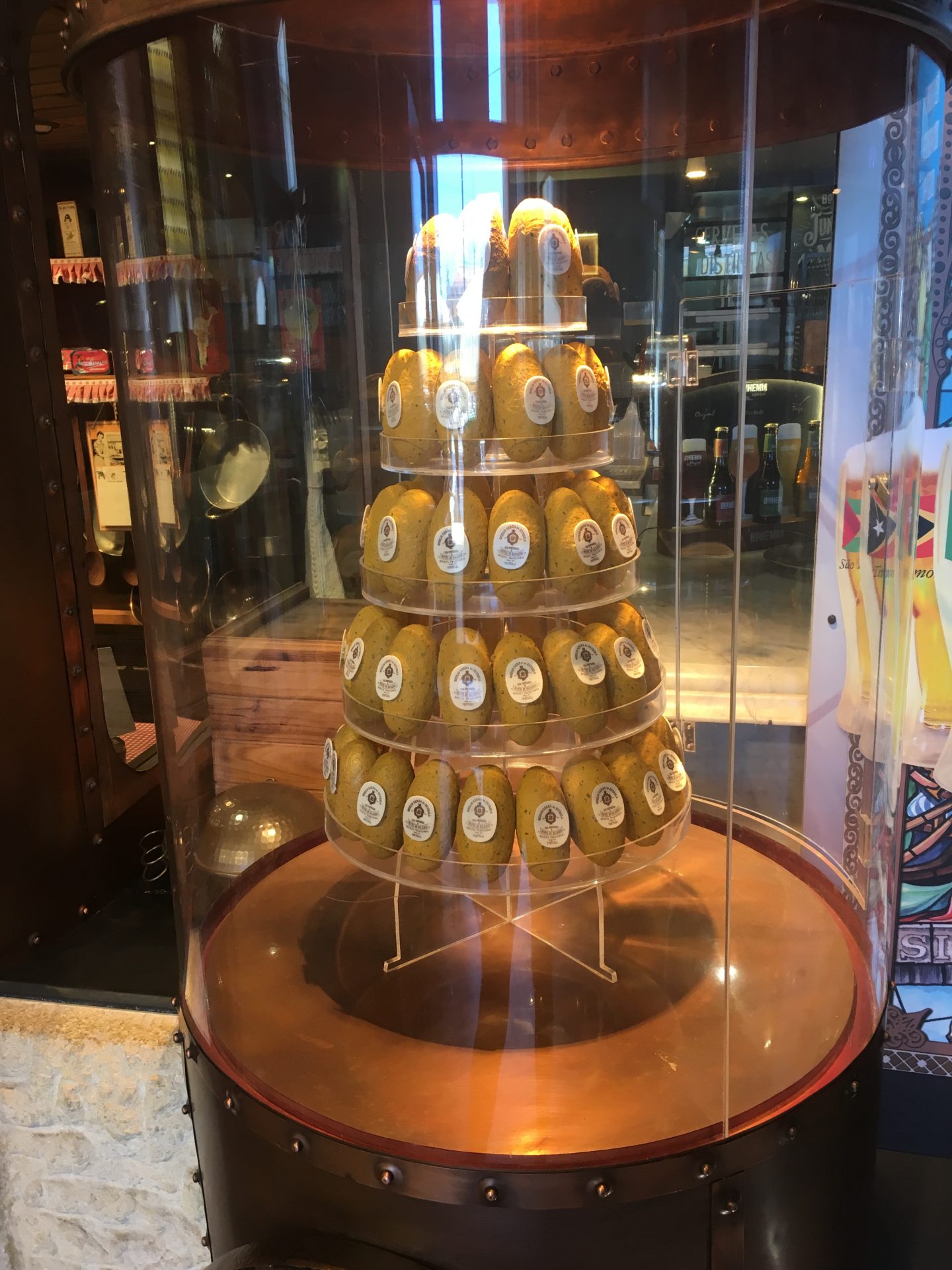 Custard Tarts
Especially if they're just out of the oven. Do NOT even try to compare these with anything you've had in the UK.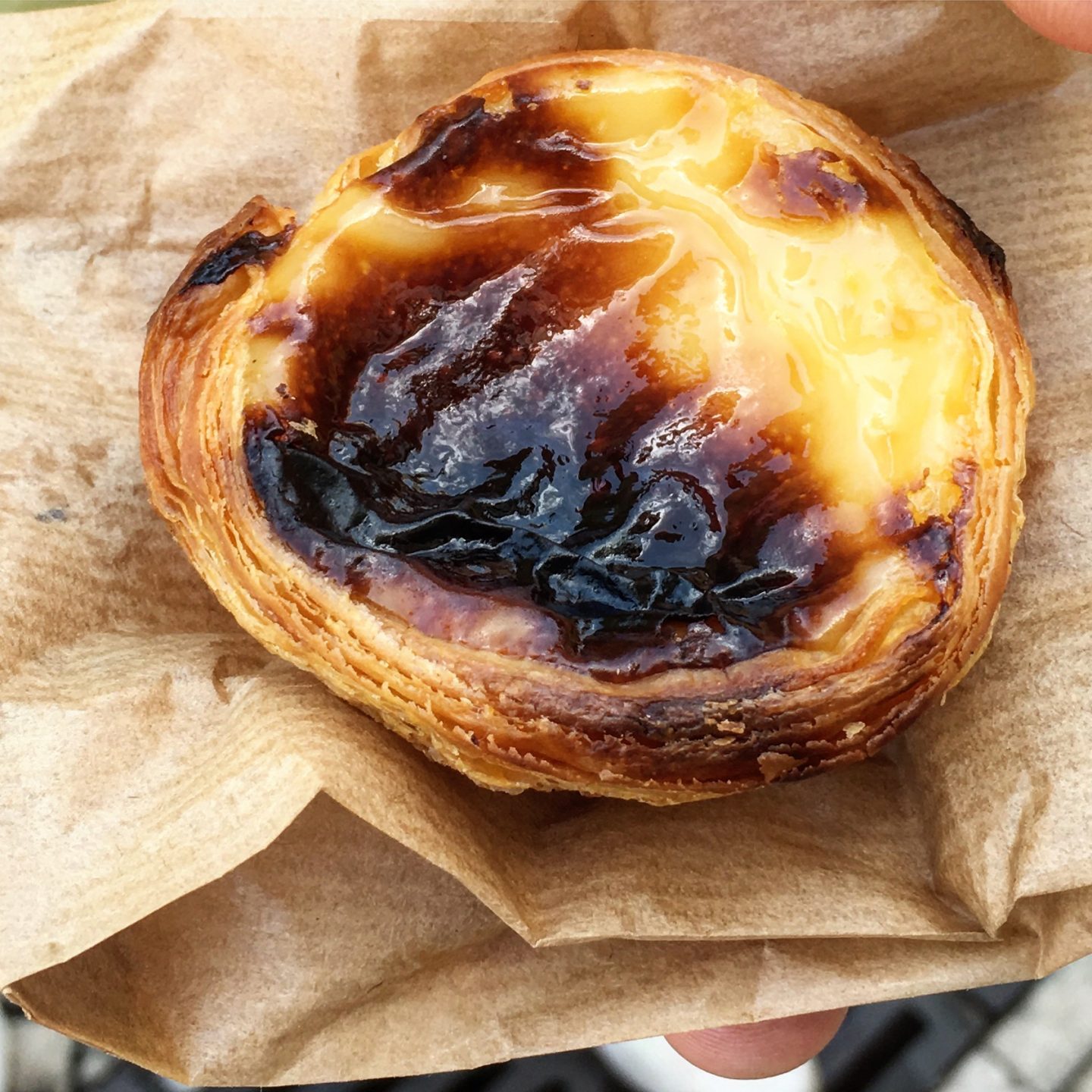 Sardines
A must when in Lisbon – or anywhere in Portugal.
Traditional dishes at the Time Out Food Hall
Port 
Do I need to say 'When in Portugal?'
Vino Verde (Green Wine)
Meaning 'green wine', Vino Verde is a crisp, zingy yet light enough young wine, native to Portugal. I brought some home!
Wine! 
Lisbon is full of wine bars, which thankfully contain fantastic wine. Many wine bars offer flight tastings with cheese and meat dishes. Mike and I managed to push this platter in a couple of hours after our evening meal one evening.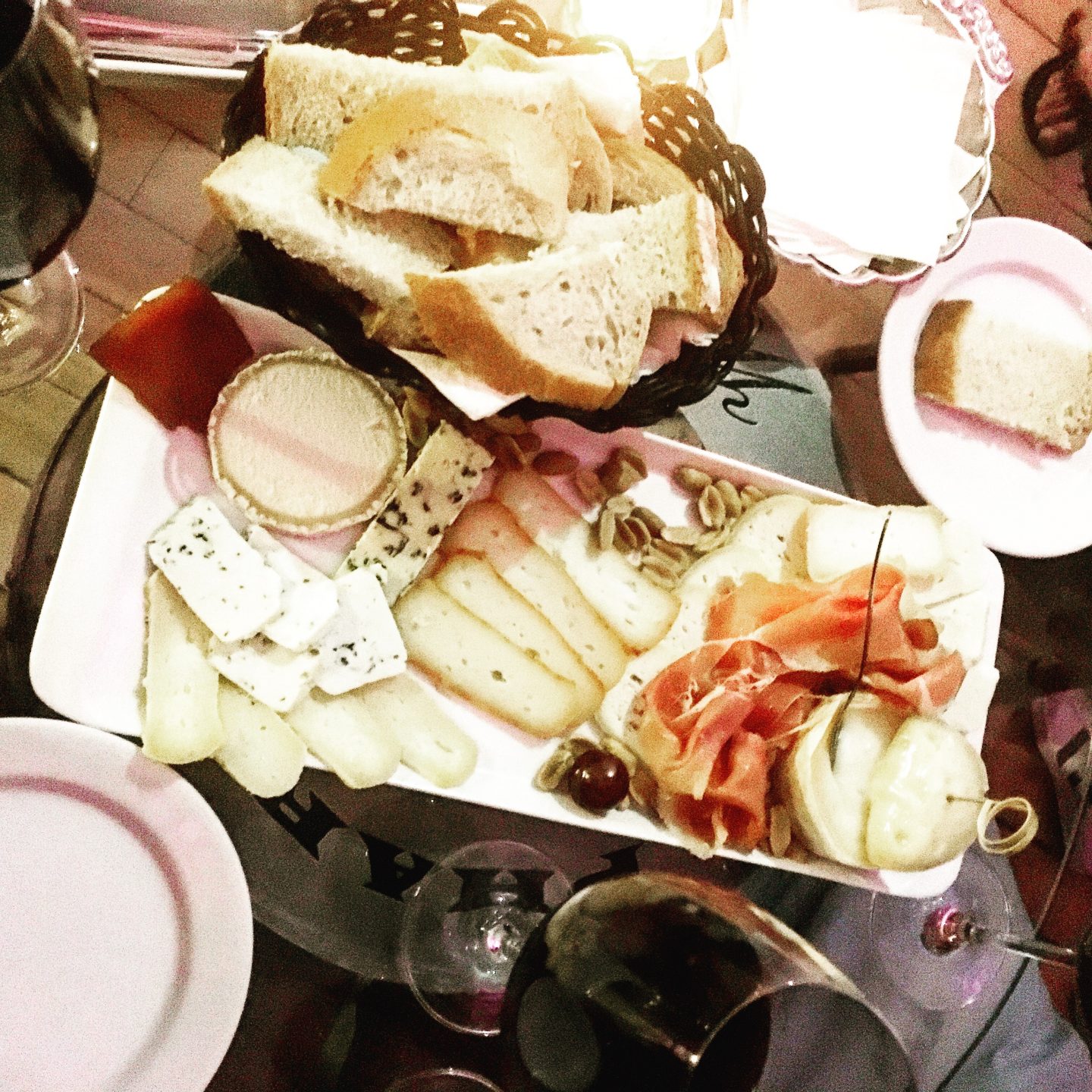 Cherry liqueur
On an organised wine and food tour
To the Time Out Food Hall – this place is honestly one of the best places on earth if you're a foodie.
Sintra
It's like walking around a fairytale kindgdom. One of the most beautiful places in the world i've even been.
The main castle
Barrio Alto
Must see:
Street Art
The panoramic views across the city. Just head up high and you'll be spoiled for choice.